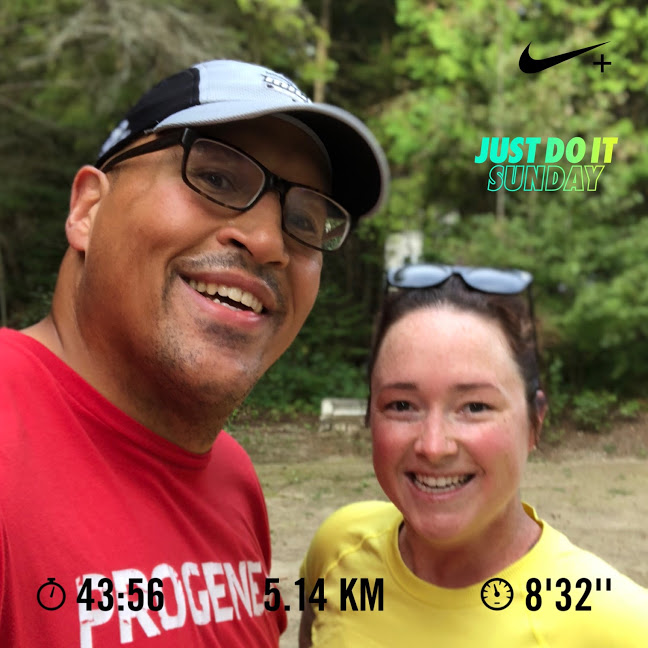 Who doesn't love going to the beach? Who doesn't love hanging out with friends? And of course who doesn't love all of those things combined with an adult beverage or two (and Rose!). Well @savannahjessie and I took @rorofrommexico ad all the accessories and headed to Sauble Beach to have some fun with @hoodieruns and the crew for some fun.
Can Jam
Have you ever played? Take two garbage cans. Cut out a couple of slots. Grab some friends and some Frisbees and you have to makings of some good ol' fashioned fun. Games to 11. Throwing at a target. Slamming Frisbees. It all makes for hours of good times, especially when the teams are continually changing and the aim is getting progressively worse.  Can Jam was the athletic primer for a planned run on Sunday morning.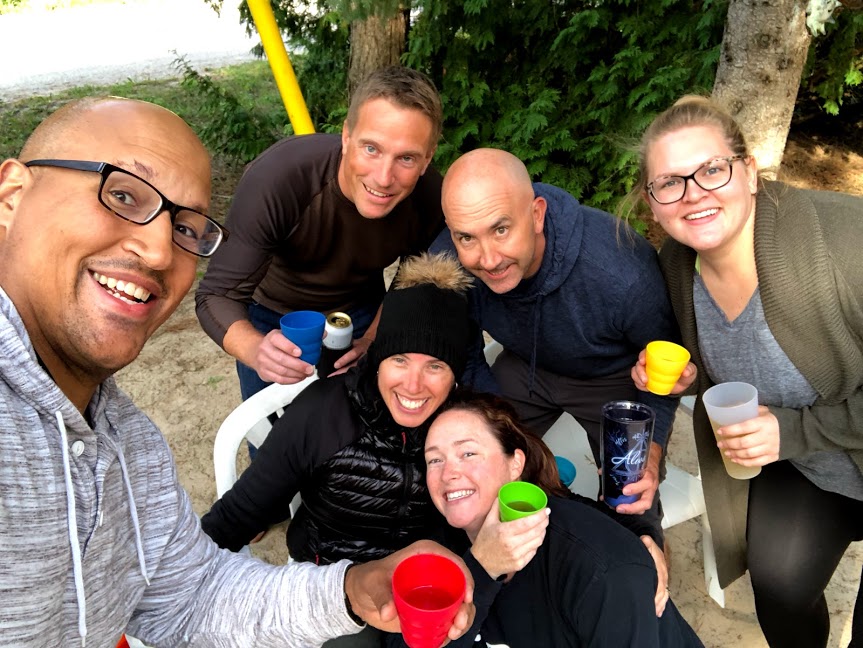 Run
Early on Sunday morning, with a little but of a headache I dragged myself out of bed to see if running was still on the menu. @hoodieruns was up and moving so it was on with the equipment and out the door. It was VERY brisk for start and we headed off at a nice easy pace. We had a goal of 5KM (ish) and went for the straight path along the beach road. We got passed by a couple of REALLY motivated gents who were at about a 4KM/min pace but we didn't feel like beating them.
We finished a route of 5.15KMs in 43m56s at an average pace of 8m32s per KM.  It was nice to be out but it was really chilly and the body took a long time to get warm.  Our times continually came down as we progressed taking 15s off our second mile and another 40s off our third.  There wasn't any real elevation to speak of and we stayed off the sand to make sure we had a stable surface to work with.  Garmin says that I burned 682 calories and disturbingly, my running balance was 53% favoring the left side.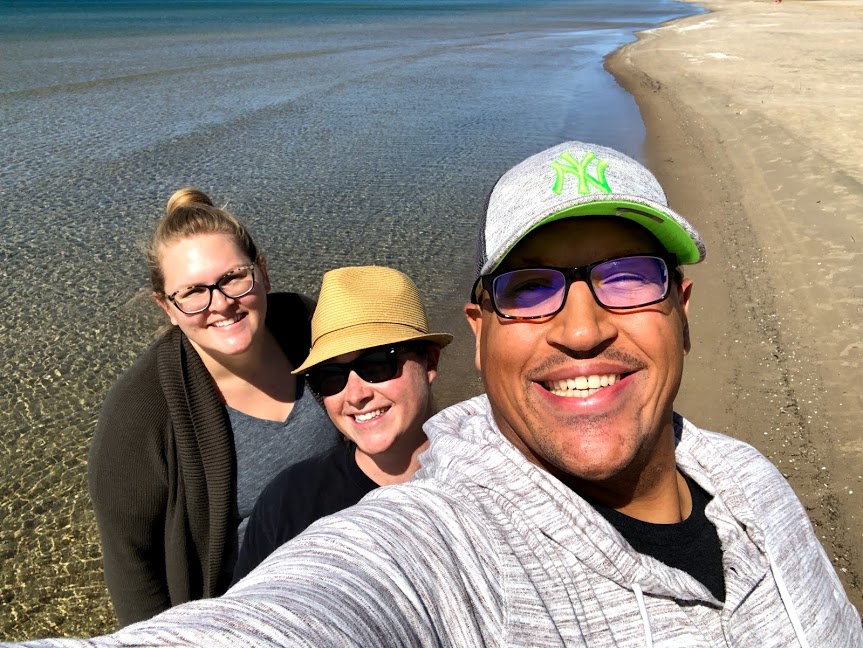 Badge/Motivation
Remember the Nike Run Club post a couple of weeks ago? Well as I mentioned then, digital motivation can go a long ways to helping you get out the door and Strava has a few new options for its' members. I complete the NYRR Virtual New Balance 5thAvenue Mile with this run and there is another one on November 1stto the 4th. That will be 5KM, but they are all little tools to help you get out.
You should take the challenge…
Beez