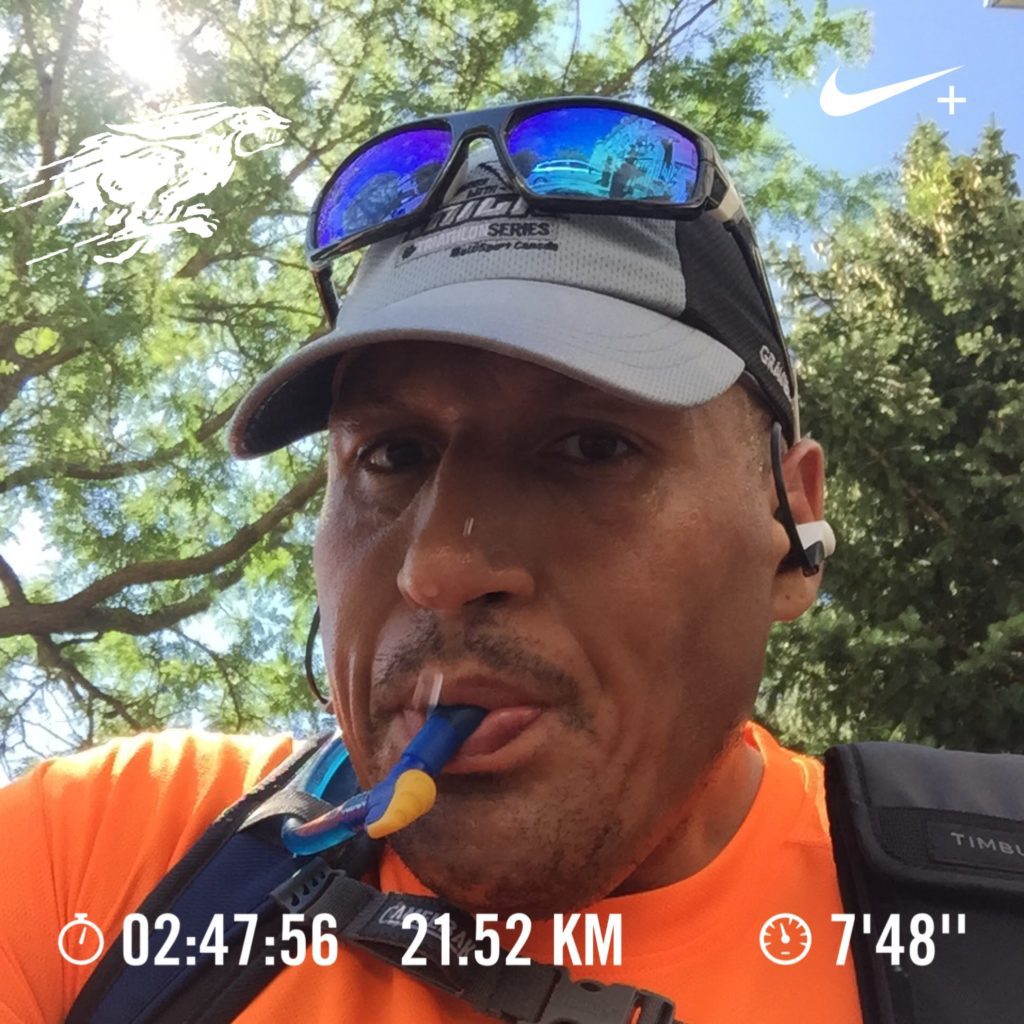 You can see the sweat dripping…
So I have a little over 13 weeks left before I take on what will be my one and only attempt at a marathon. You remember, that thing that I said I would never do and then accidentally committed to. 91 days (from today). 2,184 hours. 131,040 minutes (I will spare you the seconds, you get the idea). With that in mind as I dragged myself out of bed, I knew it was time to start stretching those miles past what until today had been my longest distance run (Scotiabank Half Marathon). Today was the day. Am I ready for this?
Well as the picture leading off this post shows, I clearly was ready (sort of). Saturday was the perfect morning to run and the only criticism I had was I should have gotten out 60 minutes earlier.  The first hour and forty-five minutes were under overcast skies and a delightful 20 degrees Celsius. Even when the sun came out, the temperature didn't sky rocket, but it got noticeably warmer and more challenging. I had my route planned out and I deliberately attacked some challenging hills to test my mettle (bucket list item, use the work mettle in a post). I settled into a pace I felt I could sustain for the duration and headed out. Everything was going well, but there was a nagging feeling that something I had done Friday night was going to come back and bite me (more on that below). Heartbreak Hill (named after the famous hill in the Boston Marathon) didn't even seem too bad, but I forgot there was another rise, right after it…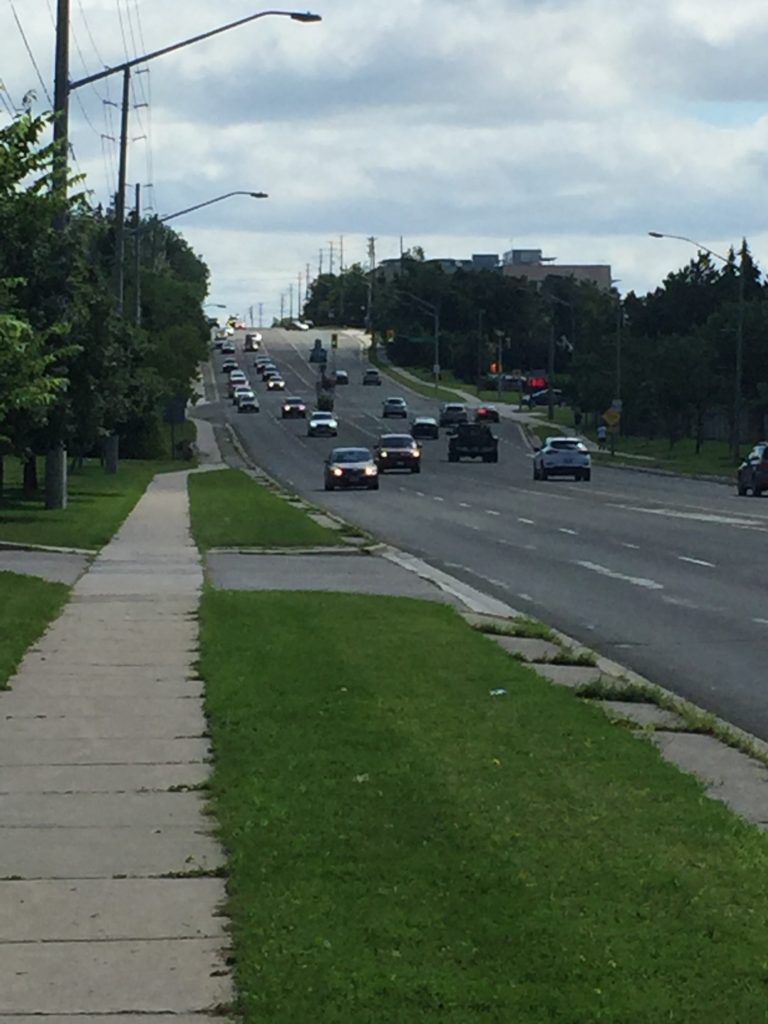 Somehow I don't think the picture does this hill justice…
I felt remarkably good for the first 17KMs (I had a carb heavy breakfast and Gels at the 5KM and 13KM mark) and while my time wasn't blistering, it was solid. I managed to keep my legs working up the various hills and found myself shifting in and out of the Pose method that @ajhughes77 taught during my CrossFit Endurance workshop.  It was very interesting how that little bit of change can change the tempo and give muscles a break. I completed 21.59KM (which is .49KM beyond a Half Marathon) in 2h47m07s only stopping for some traffic lights and one picture (below). That works out to a 7m44s/KM pace which I would be very happy with if I could sustain for Chicago. The new Fenix2 says that I burned 2,867 calories and had an average cadence of 172 (need to get this over 180).
Now at the end of my run, I will confess that I was disappointed. Why? I had just run the longest distance ever (for me) and for the longest duration. Because I looked at the time only and it was 20 minutes slower than my fastest Half and 9 minutes slower than the first one I ran (and blew up at). It took me a while (and some food) to realize that I was being overly harsh on myself and that some perspective was required.
This is the hill profile for the Scotiabank Half Marathon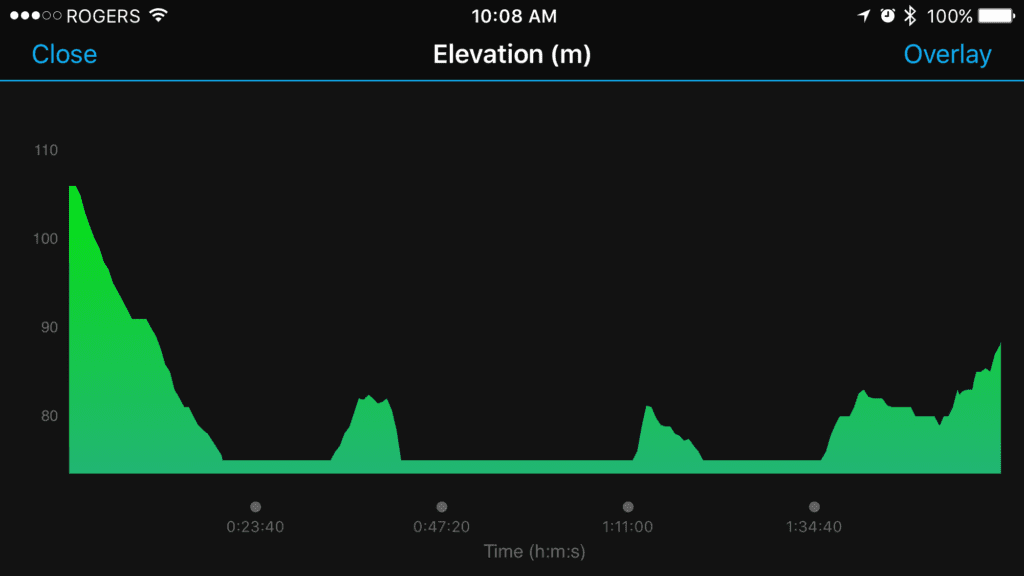 This is the hill profile from today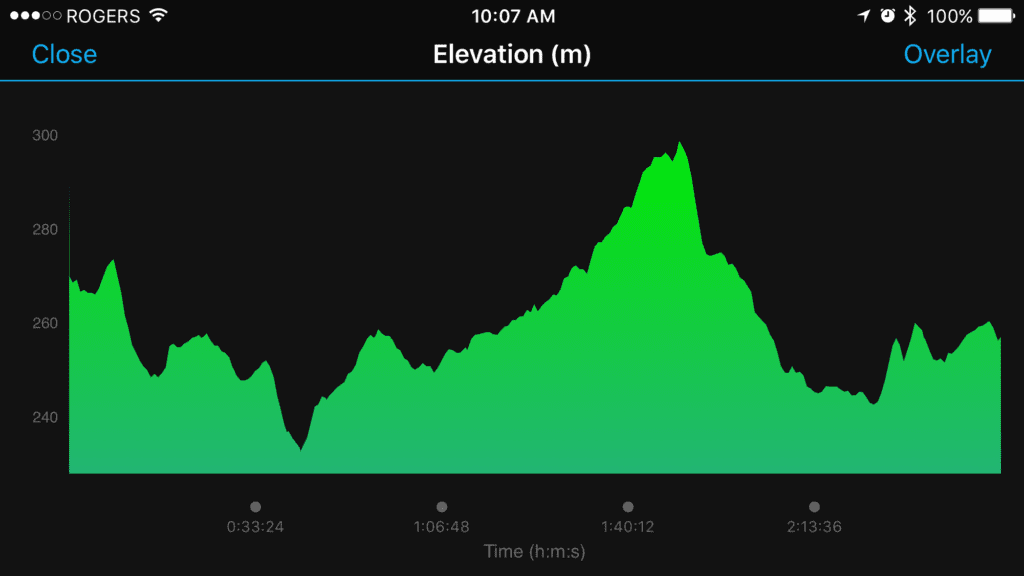 When I compared the two, I began to realize how much harder today was and how much stronger I am as a runner. There's something I never thought I would say, stronger as a runner. Hard work and determination count for a lot and you should never sell yourself short. It took longer to run today, but the work I put in was triple what I had completed before. Lesson learned, just like the scale (weight is just a number, how do you feel should be your measure), time doesn't always tell the whole story.
So remember when I said I had done something Friday night that might not have been wise? Well after completing my @Eastbound_Power programming (215lbs on the Bench Press), I had a look at the @CrossFitCanuck WOD to see if I could jump in. Wallballs. Well that solves that, no dice. The knees are happy now, I need to keep them that way. Well how about the Challenge? I haven't scored yet so I better hop to it. Well I made a terrible decision. I decided that since my upper body was taxed, I should do Kettlebell Step-ups. WHAT A TERRIBLE CHOICE. I was working with 2x50lb Kettlebells and other than having to remove a plate because the knee load was getting too much I got 100 reps in. Well my hamstrings and glutes were on FIRE! Fast forward to Saturday morning and as soon as I got to the first little hill I could feel them screaming at me. 21.59KMs of screaming ensued…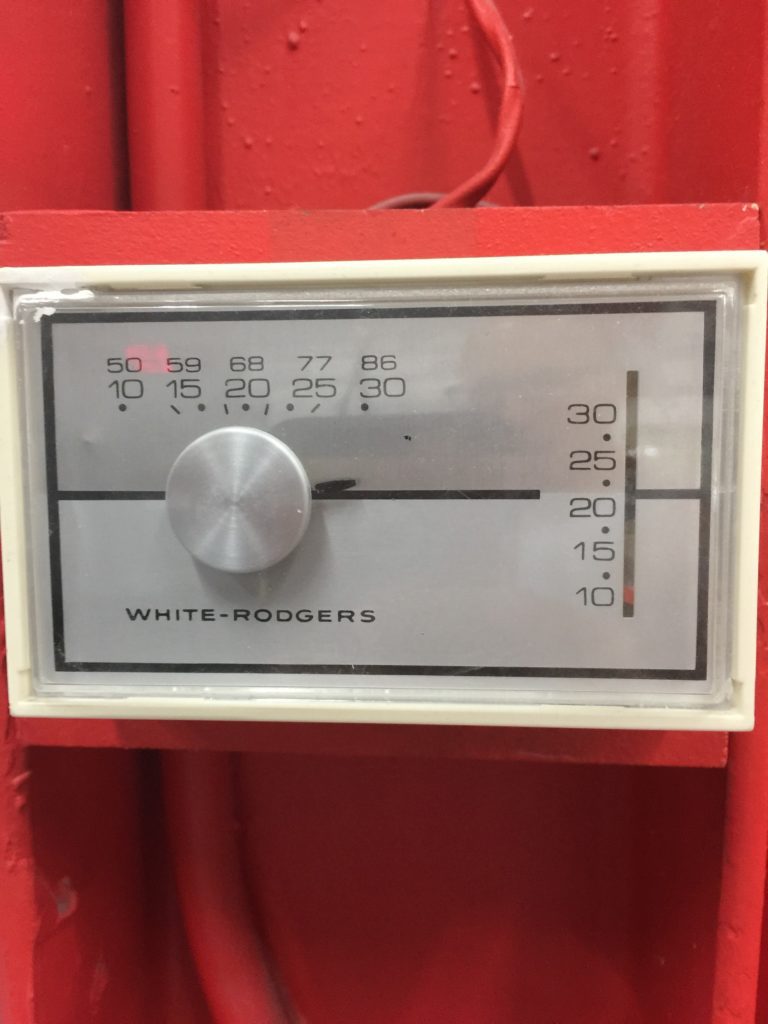 And it was SO HOT!
How's the Challenge going for You? Remember don't leave those reps until the last minute. Get some in everyday!
Beez
July Challenge Stats (100/1500 complete):
Kettlebell Step-ups 100 (40 @ 3x45lbs and 60 @ 2x45lbs, 2x50lb Kettlebells)