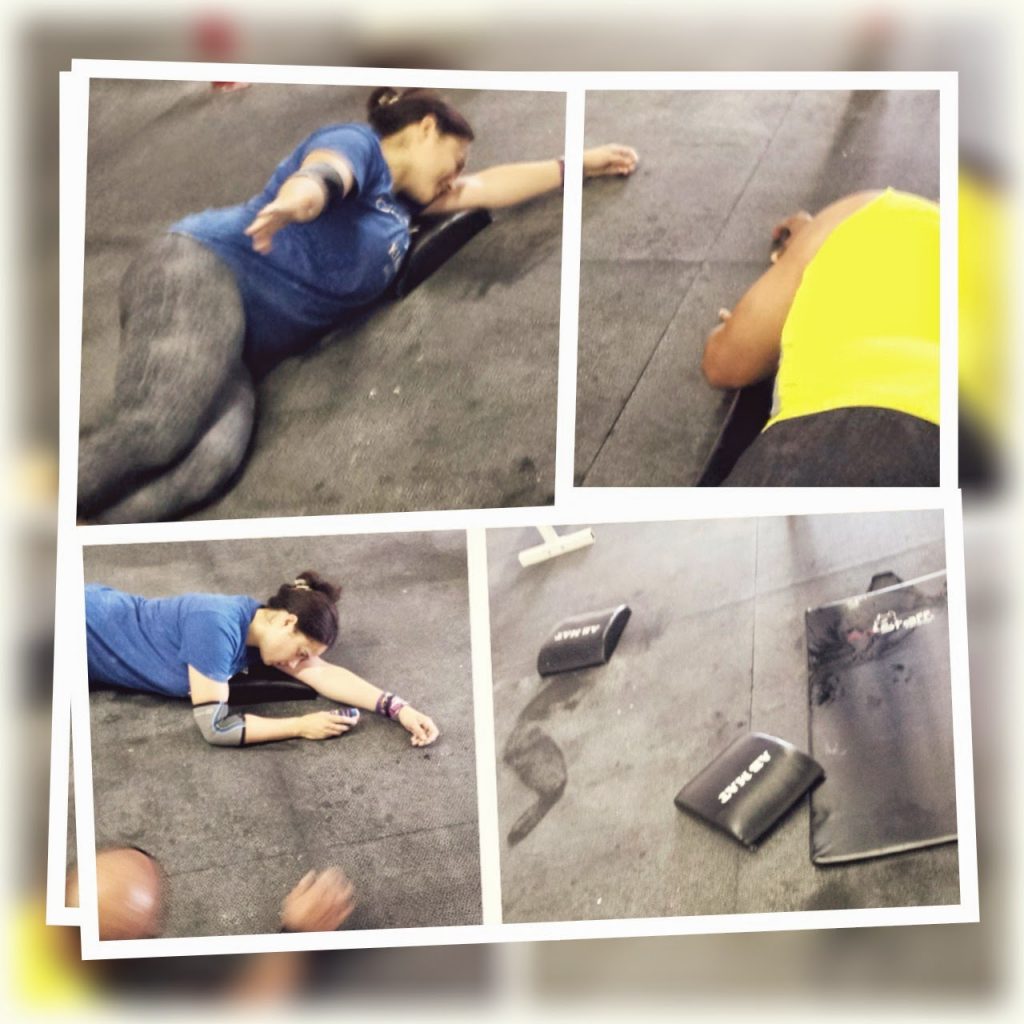 You know, there will always be those days
where you don't really want to do anything other then urn off the alarm, roll
over and sleep in. Today was that kind of day, but when you promise your WOD
Buddy that you will be there for a throwdown, get out of bed. With a stop to
get some @Starbucks, I managed to even beat @SarahBassels to @CrossFitCanuck
today. We were both a bit slow getting started, but we got rolling pretty
quickly.
Warm-up
500m Row
PVC Pass-Through
Sampson Lunges
So the choices for making up Strength
components didn't appeal to me this morning. I was here Tuesday, Wednesday and
Thursday so that left Front Squats and Back Squats. I wasn't feeling either one
of those today so I decided to do 'Death by Power Cleans'. I saw that pop up on
Friday and was bummed that I missed out on it. 10 minutes with an ascending
ladder of Power Cleans (@155lbs) until you can't hit the required number of
lifts. I completed the round of 8 lifts and then tapped out. I could have kept
going (maybe), but my form was getting sloppy and I didn't want to injure
anything.
Tremblay (20 minute CAP)
40 Wall Walks
40 Kettlebell Swings (@35lbs)
**EMOM
Odd – 2 Bench Press (@135lbs)
Even – 2 Deadlifts (@315lbs)
Oy! This one was tough. Wall Walks forever,
broken up with Bench Press and Deadlifts. I started the BP @185lbs, but after
some shoulder soreness after the first 10 Wall Walks, I dropped the weight down
to @135lbs. I managed to get done in 16m45s and with the remaining time under
the CAP, @SarahBassels and I did Sit-ups. I nailed 63 in that 3 minutes
(including getting a mat and Abmat).
BWOD
Glute Stretch
Hip Stretch
Neck Smash (Supernova)
Lat Smash (Supernova)
Hip Smash (Supernova)
Glute Smash (Supernova)
I was DONE (See Above)! We packed up and
headed out. Today and tomorrow are going to be full days, but with this WOD
done and hopefully a run tomorrow morning, the weekend gets a big checkmark.
Beez