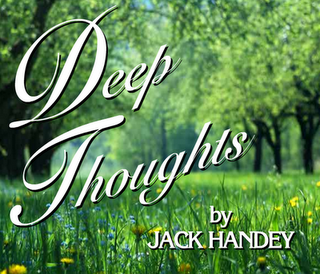 You should put your tray tables and seat backs in their
upright and locked position. This
posting is going to get a little serious and I hope you stick around for the
ride. Before we get there though, let's talk about the aftermath of the ankle
injury. The ice soak did make it feel
better, but I'm still having trouble with full range of motion and a 'tweak'
when I try and bend. This wouldn't
normally be an issue, but CrossFit requires a bit of flexibility and right now
that seems to be my issue all around.
The warm-up was short and sweet. 30 second intervals of various activities and
then on to the next one (little suggestion, maybe a 5 second buffer would help
while travelling between exercises).
30 Seconds Skipping
30 Seconds Wallball
30 Seconds Skipping
30 Seconds Pushups
30 Seconds Skipping
30 Seconds Shuttle Run
Once we were nice and limber we worked on finding our one
rep max for the Clean and Jerk. This is where my issues started. As Sue pointed
out, I was getting 'happy feet' as I set to the Jerk portion. Mostly this is because of the pain in the ankle
as I tried to drop under the bar.
Eventually I got to the point where I could keep 'decent' form while
setting a new max @ 100lbs. Now it gets
tough. Today's WOD was 'JOE'. This is a Hero WOD named after a CrossFit
instructor who was gunned down in November while he was opening his gym in
Toledo.
10 Rounds
10 Thrusters (65lbs)
10 Bar Facing Burpees
10 Pull-ups
57 Double Unders (or 114 regular)
30 minute cap!
In the 30 minute session I completed 4 full rounds plus 10
Thrusters, 10 Burpees, 10 Pull-ups and 60 regular skips. I was totally spent. Seriously I'm going to have the air tested at
CrossFit Canuck because I could not get oxygen into my lungs. It was one of the hardest WODs I've done so
far.
After the session Tavia had a chat with me about
nutrition. I can't tell you how awesome
she is spending the time to discuss different options available. Diet really is the most important part of
getting healthy and right now that seems to be my sticking point. Once the holidays are done, I'm going to try
a modified Paleo diet to see how my body handles it. She also spent time with me working on
stretches to help improve my flexibility.
Here's where we get deep.
With the Hero WOD today and the Kansas City Chiefs
linebacker that shot his girlfriend and then killed himself, a quote came to
light that really got me thinking. With all the violence that goes on in our
day-to-day lives I wonder how much could be stopped if we just listened to
people instead of waiting for our turn to talk.
The quote below comes from Brady Quinn (Chiefs QB) and may be one of the
most intelligent things I have ever heard.
"When you ask someone how they are
doing, do you really mean it? When you answer someone back how you are doing,
are you really telling the truth? We live in a society of social networks, with
Twitter pages and Facebook, and that's fine, but we have contact with our work
associates, our family, our friends, and it seems like half the time we are
more preoccupied with our phone and other things going on instead of the actual
relationships that we have right in front of us. Hopefully, people can learn
from this and try to actually help if someone is battling something deeper on
the inside than what they are revealing on a day-to-day basis." – Brady Quinn
We are all guilty
of this at some point and I will be there first to admit that I've never
answered the 'how are you doing question' honestly. Everyone has their own demons and being
someone who doesn't like to 'share' emotions/feelings I understand that even
when someone asks, they may not want the true answer. Remember if you ask
someone how they are, listen to the answers they give you (and watch for ones
that they don't). It may not sound like much, but I'm going to try and spend
more time listening when I ask a question and being honest when someone asks me. It's not rocket science, but it won't be
easy.
Beez