Nothing will bring you back down to Earth like a ride down
the hilly nightmare. Now you haven't
heard from me in a couple of days and there are reasons for it, not great ones,
but they would be enough for me to sign my own note to get out of class. After celebrating Scott and Michelle's
wedding at Blue Mountain and celebrating far into the night (hey, I was calorie
neutral, I ran on the treadmill, loaded enough electronic equipment to qualify
for a Metallica tour as a Roadie (thanks @Nipshank_FF) and danced my face off
forgetting that I'm closer to 40 than to 30), I was a tired dude on
Sunday. So tired that I couldn't even
call for pizza delivery because my phone was six feet from the couch.
By the time I had finally started to catch up to all the
sleep that I needed (back to back nights of 3am followed by up at 730a wakeups does
not equal a good night's sleep), I was rolling into Wednesday. Cue Sheila. After my last massage appointment, Sheila
discovered the tight muscles layered over
tight muscles that make up the two support structures I casually refer to as
legs. It was painful. There were so many knots that we had to book
another session for deep tissue massage aimed just at those pins. Wednesday was the appointed day and it may
have been the longest hour of my life (don't get me wrong, it was awesome, it
just took a lot out of me) and Sheila mentioned that straps might be required
to keep me on the table. Thursday and
Friday were therefore write-offs for activity due to recovery.
Hello Saturday Morning! To coin a phrase from @hoodieruns, "asses
in seats at 930a". Well that was the goal (after a Friday night of boozing, you
can see where this is going). @Ed_markwards,
@hoodieruns, @keilshammer and I set off to ride Mortimer's Point Road into Port
Carling. It was disgusting hot (and
humid) out and thanks to a late departure, we didn't get riding until the sun
was past the yard arm (11am for all you non nautical drinkers out there). Funny thing temperature does to a route,
Steve and I had ridden this route before (cloudy and cool) and it was tough,
but not too bad. Today, before we
reached the right hander that leads to the big hills of Port Carling I was
ready to waive the white flag and puke at the side of the road.
Thankfully my fellow riders' would not let that happen…

We powered up the big hills and after a break to allow me to get back to some
sort of normalcy (always wanted to use that word) and for @Keilshammer to eat
street meat (still don't know how you did that), we turned around and headed
back to the cars. The ride ended up
being 29.15km in length and I finished in a respectable 1h15m23s (not counting
the 20m break). Over 500m of elevation
changes and 2,284 calories incinerated. My average speed was a brutal 23.3KM/H,
but I didn't have the Zipps on (back to regular wheels until races or long
rides). Average heart rate was 140BPM,
maxing out at 176BPM. The highlight though
had to be breaking the posted speed limit while riding a bicycle. There was a section where I hit a top speed
of 62.4KM/H (in a posted 60KM Maximum
zone) and a pace where I was covering a kilometer every 58s.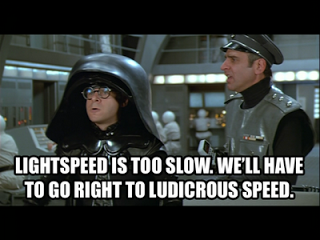 Not bad, but I need to string a few together as Wasaga
approaches.
Beez