So when @Keilshammer started jumping up and down about the
new massage therapist he was working with, I really had no choice but to see
for myself. Now some people like a nice relaxing gentle massage, but not Hammer
and clearly not me. Sheila digs in and
goes after whatever may be lurking deep within the muscles. Now this is not for
the faint of heart, because when I left there, I felt like I had gone five
rounds with Mike Tyson. That being said,
I have never gotten off the table and felt that relaxed… Sheila is a miracle
worker, but I will have to space out my visits because they are intense.
When I woke up this morning, I was sore. Actually, I'm pretty sure I'm bruised, but I feel
way, way looser. I did not workout though, I thought about it, but my body is
still not right and I'm not sure what to do about it. I know that I still have a lot of work to do,
but to be honest I really don't know where to start. Well that's not true, I do know, but right
now my body is telling me not to bother. Well that and the 225KMs that I've
ridden in the last three weeks.
In other news, it has been a big week for Ruby. The bike got a couple of upgrades this week,
mostly due to the Ride for Heart. First
off, already installed is the new Typhoon saddle which replaces the original. Hopefully that will take the strain off the
undercarriage while riding. I've also
upgraded my fluid system because I did not get enough liquid into my body
during the ride. So taking a page out of
@Keilshammer's book, a Speedfill is making its way from BC to my doorstep (that's not my bike but it will look like that).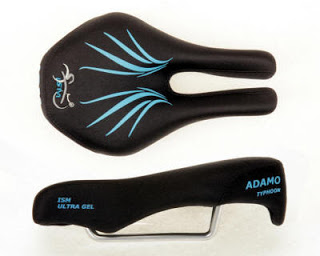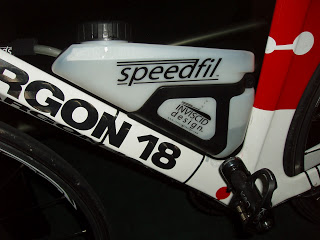 Tonight I got a call from @MichDoyl24 and we headed out for
dinner and a walk. We headed around the neighborhood for a little stroll
covering about 5.50KM in the span of one and a half hours. It was leisurely
little pace, nothing crazy, just a fun time checking out the area on a great
night out. It's always fun to hear
stories from the classroom and to catch up.
Hopefully this will be a regular activity and @3DinTO can join us for the next one.
Beez