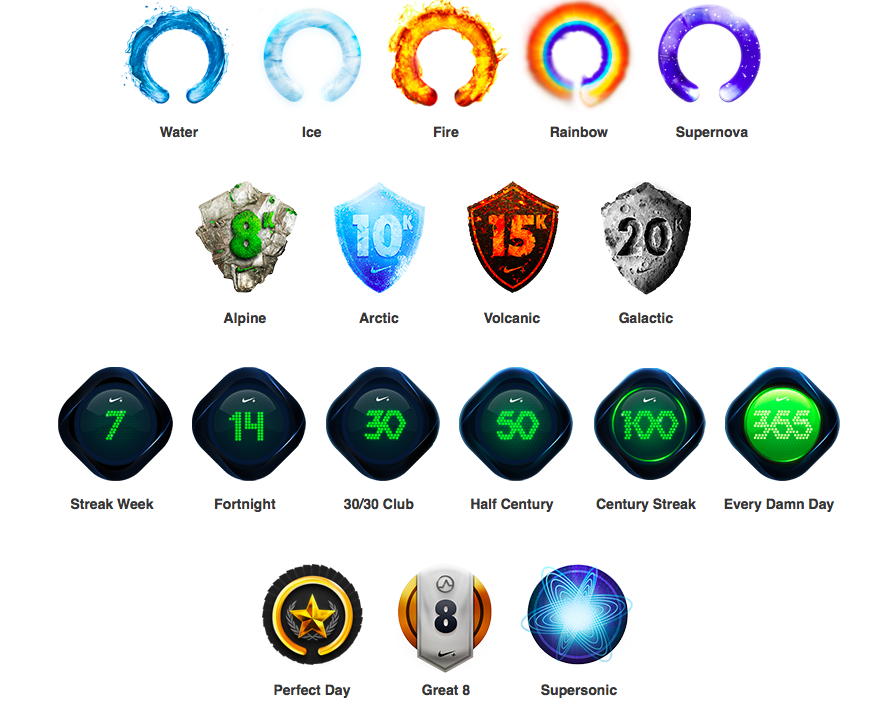 Why won't this stupid app log me in (says a frustrated @bigbrnz late one evening in the tail end of May)???? Staring at my iPhone X while trying to reinstall the Nike+ Fuel app which had been acting funky the last few days I was now getting an 'Access Denied' message from within the app… Weird…
A little research turned up a posting on Nike's support site, and it was devastating…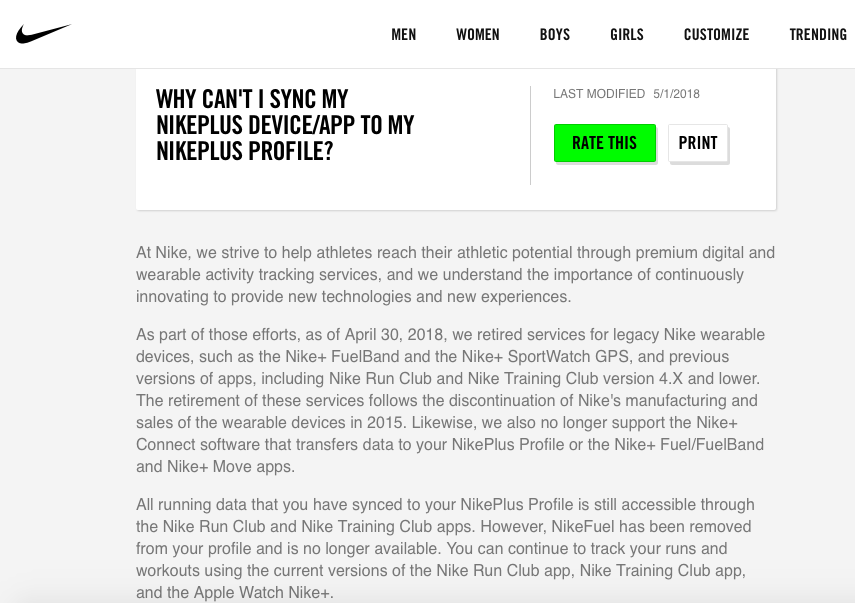 http://support-en-us.nikeplus.com/app/answers/detail/article/why-cant-i-sync/session/L2F2LzEvdGltZS8xNTI3NzgwMDY2L3NpZC8tZHpWajFPbg%3D%3D/a_id/73247
THIS CAN'T BE HAPPENING!!??!?!?!
Why the freak out? Well, since I got a Nike FuelBand purchased for me by @jennessy.xo while in Las Vegas prior to it's release and long after the band itself died, I've been collecting Fuel. What's it worth? Absolutely nothing. What do you get? Stupid little digital trophies like the Rainbow, Supernova, Cinco de Mayo and a bunch of others.  They were like little 'high fives' for getting out there and being active.  A little push if it was late in the day, you were tired, but were only 200 points away from the Night Shift badge.  
Nike was one of the first to offer these little motivational tools and while the writing was on the wall (the FuelBand was discontinued in 2014 and all the hardware staff fired), it was hoped that with the iPhones built in tracking, they would just keep it alive. Sadly it wasn't to be.
Sure, others have come along since (Garmin, Fitbit, etc…) but I'm still sad to see the end of NikeFuel. I thank you for the motivation you provide when I didn't really want to bother.
Beez
SaveSave