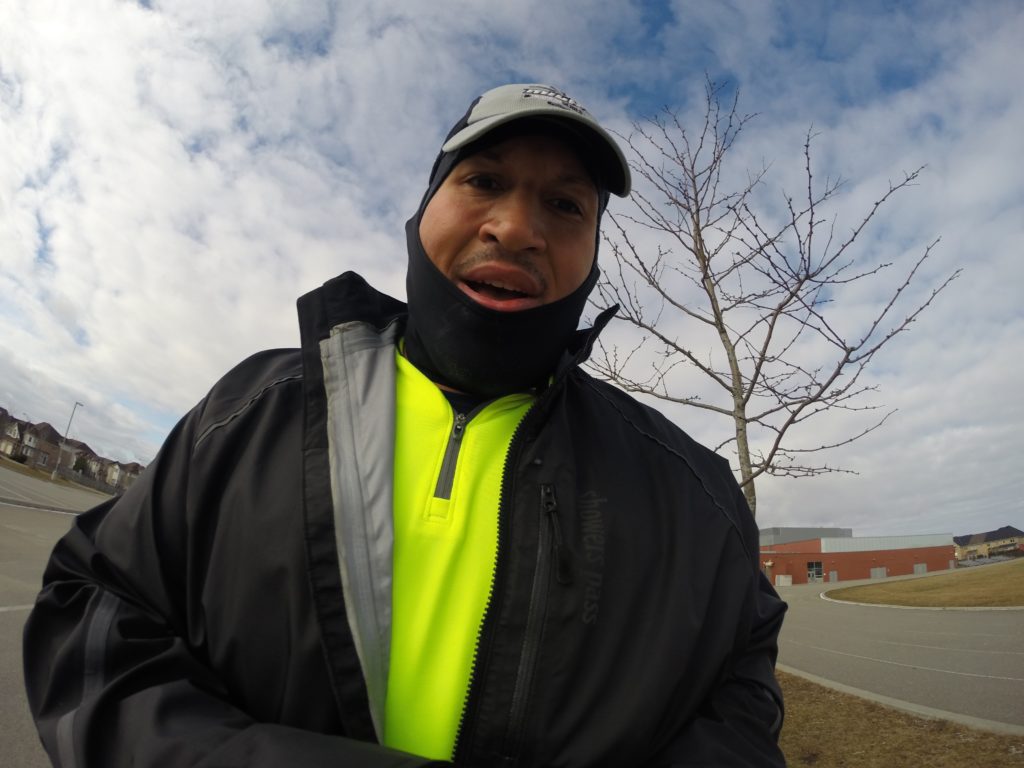 Dressed for the weather…
Something happened today that hasn't ever happened before. I looked out the window, saw snow flakes and still got dressed for a run (and made it out the door). All of this happened though because @savannahjessie wasn't listening to any of the excuses that I was making…
Get up and get out there…
It takes a little more preparation when the mercury goes below zero, head covering, extra layer and full zip up. I didn't really have a plan about where or how far I was going today, but it is time (in my mind) to start logging the miles. The only way to be ready for the Chicago Marathon is to get out there and do it. Surprisingly (and shocking to me), running in the cold isn't so bad. Once the body starts to warm up its actually enjoyable and the risk of overheating is low…
I went out and I could feel it, today had to be the day that I started stretching my distances. After the first 3KMs, I decided that today was going to be a day where I needed to stretch to 8KM. I finished at 8.28KMs in 1h01m52s and I won't lie, I was right at the red line. I don't think I could have gone much farther and according to Garmin I burned 1,037 calories and was averaging 7m29s/KM. I even checked out the track near the house and did a couple of laps to get used to it. Today I had all the tools so my cadence was 162SPM average with a max of 186SPM. My heart rate averaged 82BPM (I don't think its incorrect) with a max of 167BPM (again, I don't think it's right).
Couple of take aways after today:
I NEED TO EAT. I tried to do this run without eating beforehand to put my body into a calories deficit, but the distance was too great. I got home and it was only through force of will (and a bit of single mindedness) that I was able to get some protein into my body or even function at all. I should have had a gel at the 4KM mark.
I need to check my water supply. My Camelbak had some feed issues so there was very little water on the run. I was running with a backpack because I was finding back tightness with the waist pack (with bottle). I will fix this.
I had the perfect amount of clothing. My legs were cool, but at no point was I uncomfortable or overheating… This will be a key.
Epsom Salt Bath. First step after protein. If I'm functional for the rest of the day and tomorrow, this will be why.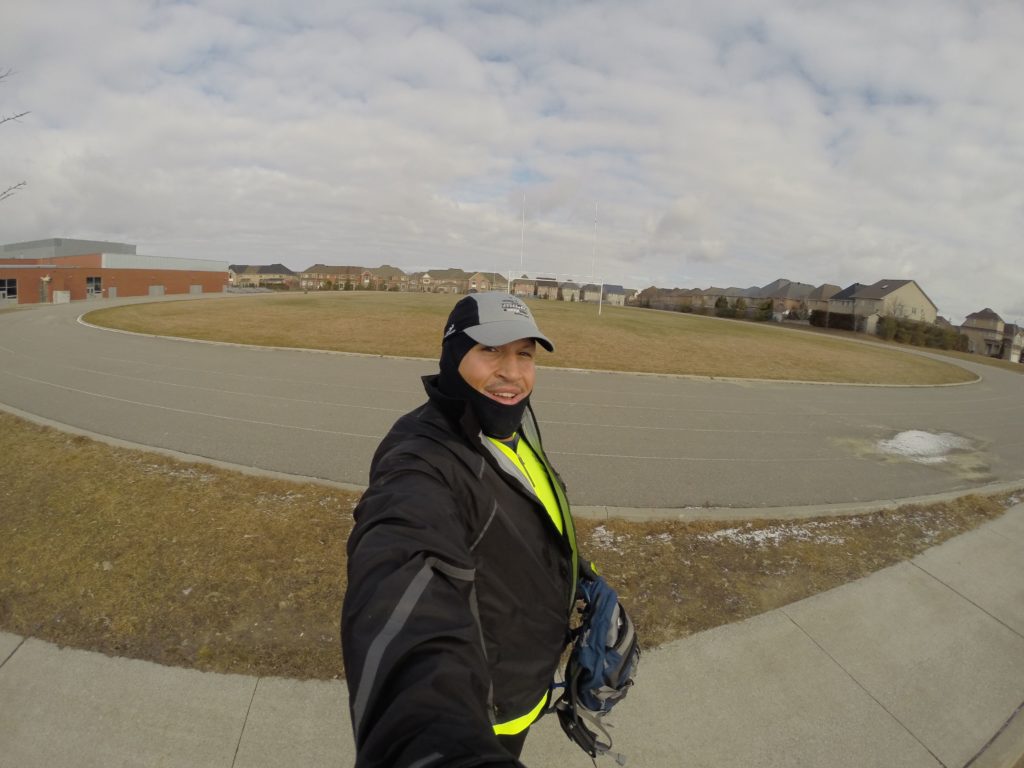 New Track!!
This is what training is all about and except for the 45min period right at the end of the run (where I was mentally useless), the exhilaration of completing a difficult task will buoy me up. Remember (especially if the workout is tough) that the 30 min window right after you finish is the best time to get protein into the body. I also went straight for MCT Oil, vitamins B, C and D and a Calcium/Magnesium combo. Workouts breakdown the body and you have to give it what it needs to rebuils and get stronger.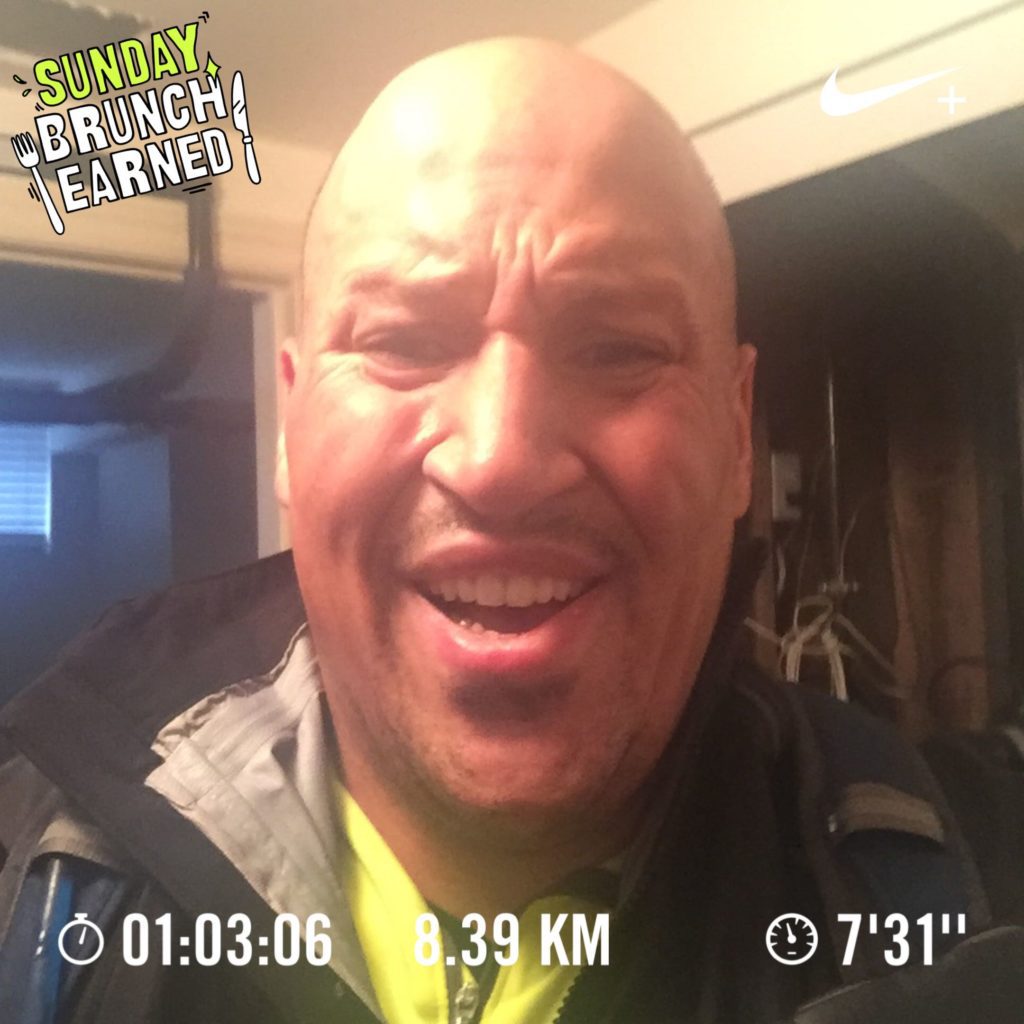 Pain face at the end…
Don't forget…
Bigbrnz's March 1500 Calorie Challenge
Your goal for the month of March is to collect 1500 calories on the Rower, Air Assault Bike, Spin/Stationary Bike or Treadmill. You can use any combination of equipment you would like as long as you collect the necessary 1500 calories.
Good Luck!!
Have a great Sunday! Get outside, the weather is beautiful (and crisp). Even if its only for a quick walk, your body will thank you. Finish up your February Sit-up Challenge if you still have Sit-ups to do and get ready for the wonderful month of March!
Beez