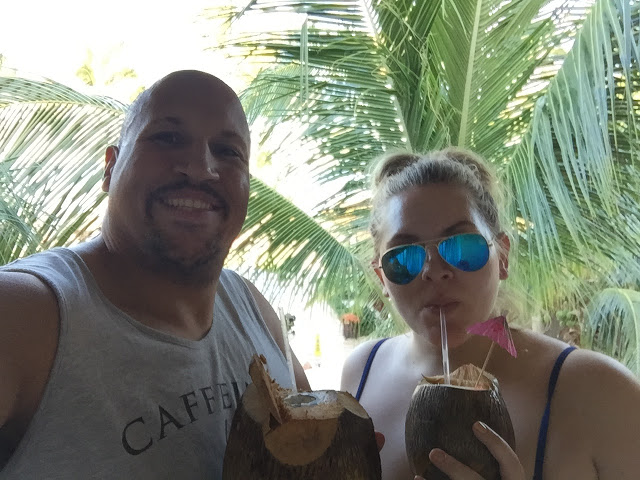 Coconut water straight from the source…
January (01 – 08) – Where have I been? Yes it's been quiet
on the posting front, mostly because I'm still trying to get my feet firmly
planted back on Terra Firma. Let me tell you, that has been tough.
@SavannahJessie and I jetted off to the Dominican Republic on a surreptitious
mission to scout fresh baseball prospects (specifically pitchers) for the 2016
edition of the Toronto Blue Jays.  Failing
at that, our backup plan was to attend the wedding of @SavannahJessie's cousin
Danielle. Just kidding… Sort of.

Now you may think that jetting off to a 5 star all-inclusive
would be the death of all hopes at healthy eating and a quiet lifestyle. You
would be 100% correct. Almost. We did try and eat healthier foods although for
the most part that was tough, but on the plus side we were able to keep our
intake of liquids right near the top of the scale. Jack Daniels and Mimosas are
healthy right? Still the damage could always have been worse.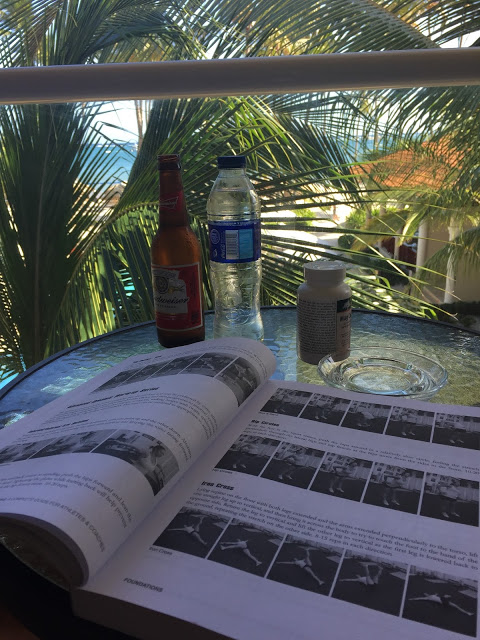 Study, study, study…
Now that's not to say that I didn't do anything productive
while I was there. Besides studying for my next certification (The Catalyst
Method), I did manage to hit the resort gym twice, including a wicked little
TABATA CrossFit introduction for my future sister-in-law @dadairhall. There's something
to be said about 8 rounds of hand release push-ups while you are on vacation
(and sit-ups and squats). There was also treadmill work, some kettlebell work
and even a throwback to my GoodLife days with some machines. Heck I even made
it to the batting cage, but sadly the only helmet was for a toddler.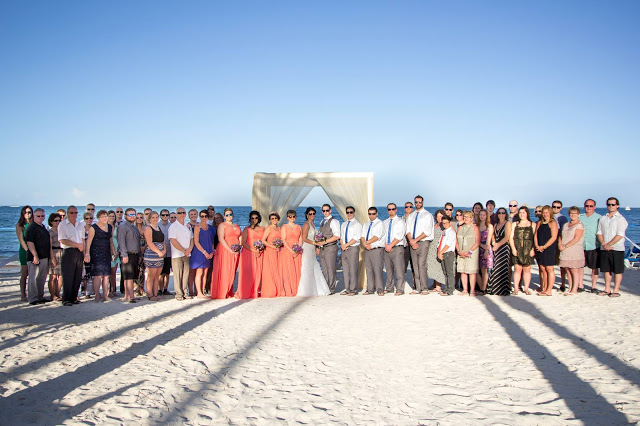 That's a good looking group!
The wedding itself was amazing and besides almost ending up
at the wrong one (green was definitely not one of their colors and I'm pretty
sure that bride was Asian), it was a very cool ceremony right on the beach. Big
thumbs up to @SavannahJessie for approving my wardrobe (ie shorts and flips) so
that I didn't roast (because it was smoking hot).  We even followed up with a group excursion on
a catamaran (the next day) that included swimming with Nurse Sharks and Sting
Rays (more snorkeling than just swimming) and a rousing afternoon of tossing
the football and wading in the clear blue waters.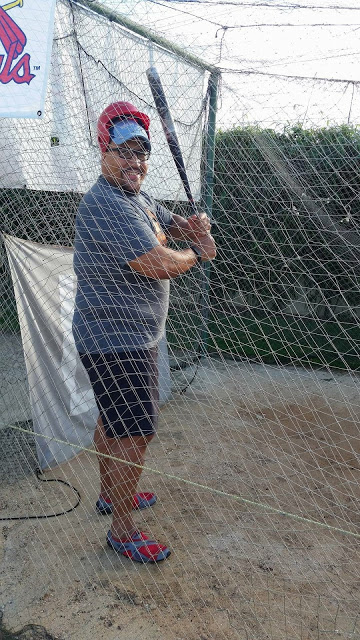 Really big head or REALLY small helmet…
The only hitch in the whole trip was a lowly fish stick from
the kids section of the buffet that provided my lovely lady with a case of food
poisoning. Luckily it was after the wedding and the fun stuff and she battled
through like a trooper. I would have re-enacted the commercial with the dude
and his man cold… only much, much worse.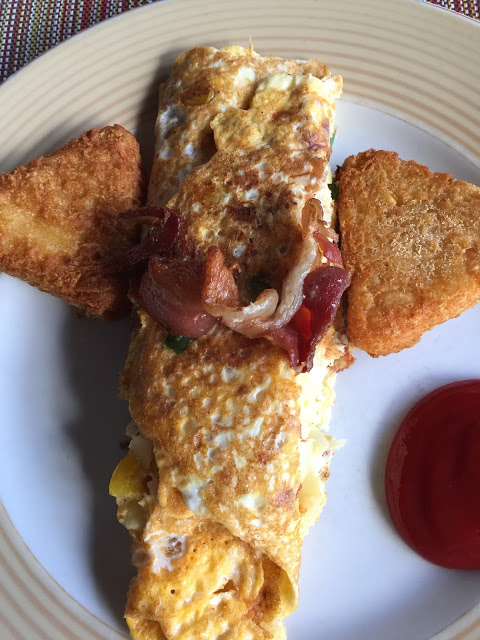 No fish sticks for moi…
Of course when we finally did make it back to the great
white north my body was well and truly out of whack and I got knocked down with
some weird bug. I was off kilter for almost the whole week and by the time I made
it back to WOD and Coach, it literally hurt to do anything.
Still isn't that what vacations are for?
Beez