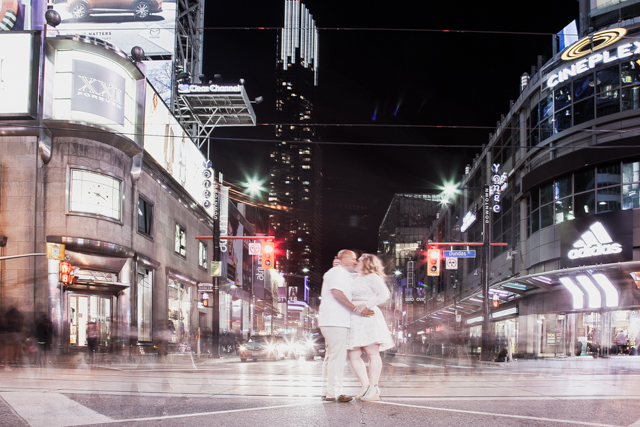 In the middle of it all…
Saturday (September 5) – Try something new. That was one of
the final things that Coach Z (@zlreyes) gave us as homework during Canuck
Lite. Step outside your comfort zone and try something new. It's always good
advice and worth trying, because let's be honest, AWESOME happens when you step
outside of your bubble. I have lots to share today, because in more than one
way I have stepped outside of my comfort zone. First and most important one,
first…
I don't necessarily have the most positive body image and I am
way more comfortable behind the camera then in front of it. I also like to
blend into the background whenever possible. Still, there are times in your
life when you just have to put on a giant smile and enjoy the moment (even if
it means smooching in the middle of Yonge and Dundas in front of most of
Toronto). @SavannahJessie and I had an engagement photoshoot with
@DipeshLakhani and it was an amazing experience. From the Outer Harbor, to the
Senator restaurant finishing up at Yonge & Dundas, we covered a big piece
of the city. Skyline, milkshakes and fountains, there is no one else I would
have done this with. Thanks Lady!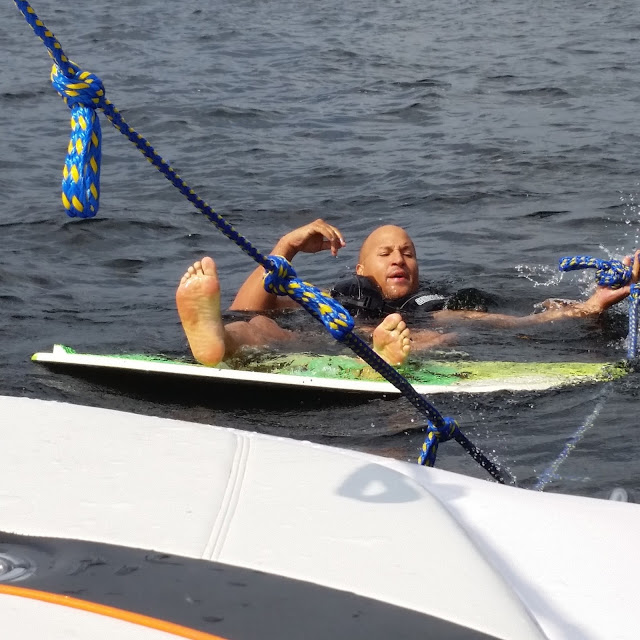 Getting ready for water up the schnoz…
After a slow week (workout wise), we headed north to visit
@Keilshammer and @Wardy_ for some Labour Day fun. Queue up new stuff number 2.
In all the years of travelling to Club North, I've never left the boat to do
anything. No wake boarding, surfing or skiing for this kid… Until now. Wake
Boarding involves barefooting a board while being towed by the boat at a
relatively slow speed all while riding a really big wake. I'm not sure what put
it into my head, but with some cajoling from @Keilshammer and Mr. Riley, I gave
it a shot. Not successfully, but not everybody (other than Riley) do. I did
manage to get most of Lake Muskoka forcefully jammed up my nose. Still, I tried.
Who knows, I might even try it again.
Until next time,
Beez