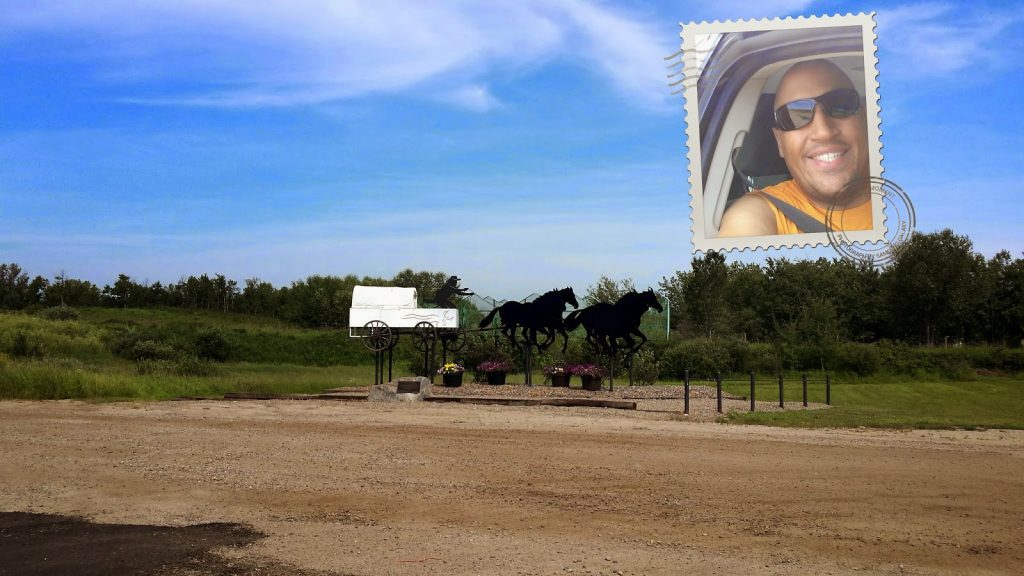 Chuck wagons in St. Walburg
Greetings from Saskatchetoon (and yes, I
know that's neither how you say or type Saskatchewan, but I enjoy it)! Since
last you heard from me, I've taken my first Domestic flight (where they are way
less strict in the security process), met some great people, saw some I haven't
seen in years, watched Rich Fronning and Camille win the CrossFit Games and
driven from Calgary to Red Deer to Edmonton (who seem to be building every
highway all at the same time) to Lloydminster and to St. Walburg with
@SavannahJessie. Sound hectic? Maybe just a bit. We even managed to find time
to visit a local gym to get a workout in.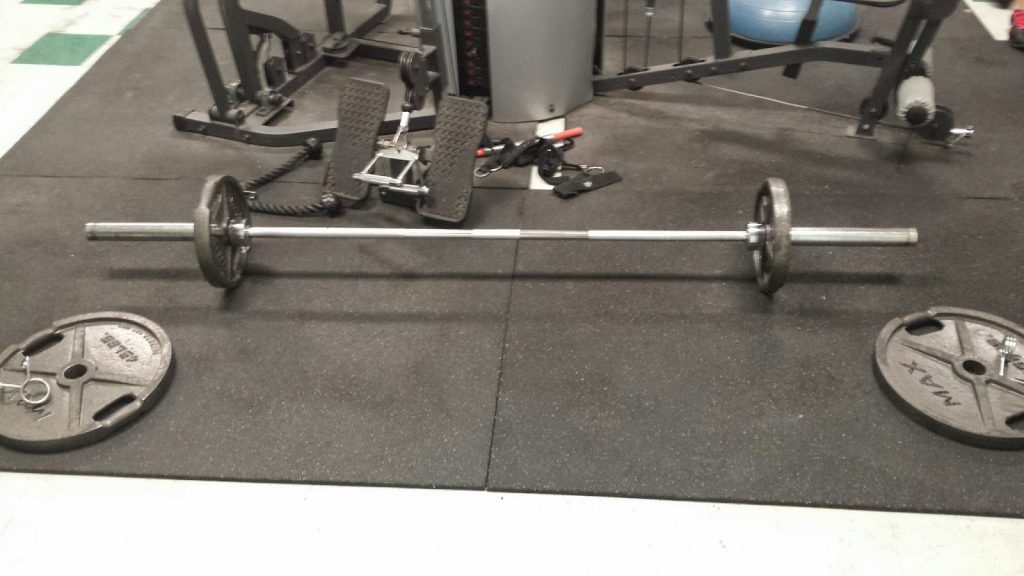 Warm-up
10 minutes Recumbent Bike (Ride in the Park
Program)
Now I will say that I have been a bit
disconnected and haven't been able to be online consistently (thanks to Calla
and Grandma for the WIFI). It's a little bit liberating, but also scary (mostly
because I can't keep up with the Canuck Thread or the WODs from
@CrossFitCanuck). I also missed out on the Grace x2 WOD that was run after the
Games (DAMN!). So today we hit a local St. Walburg gym (thanks Deamber for the
gym card) and did some work. In keeping
with a normal Wednesday, Front Squats every 2m30s with reps of 8, 8, 8 and 10
of the following weights, 95lbs, 115lbs, 135lbs and 155lbs. Nothing too
stressful, but it felt good after all the travel.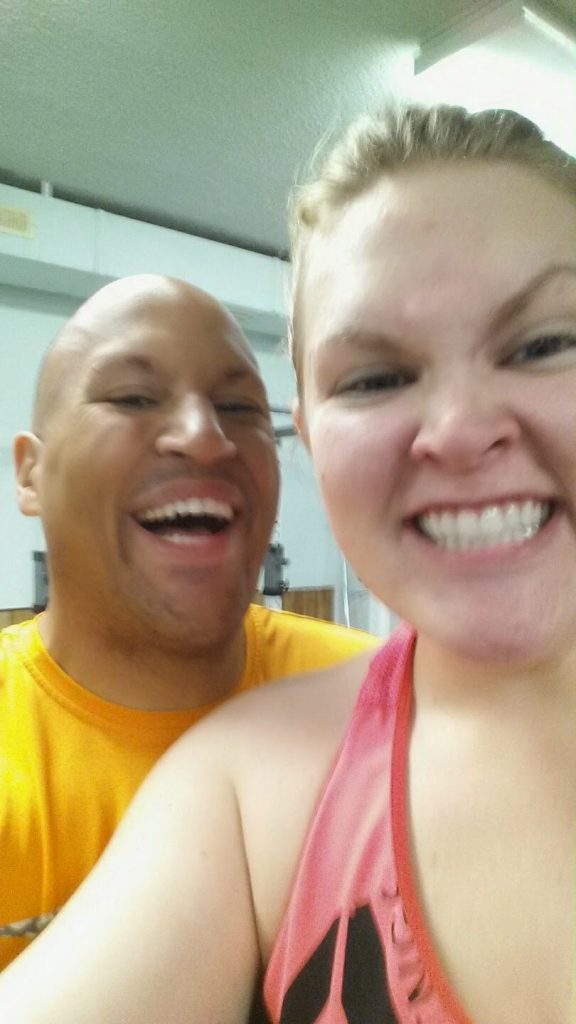 We are having FUN!
There was no real WOD today, but I got work
in on my Lats with Pulldowns. I did some work on the BOSU ball for ankle
mobility and some Squats. Finished up with some bare bar Push Press and Strict
Press. There was some contemplation of doing Grace x2, but the weights were
cast iron and I didn't want to be dropping them on the floor. If there had been
bumpers, well it would have been a different outcome… Maybe. I guess it will
have to wait until I get back to the box.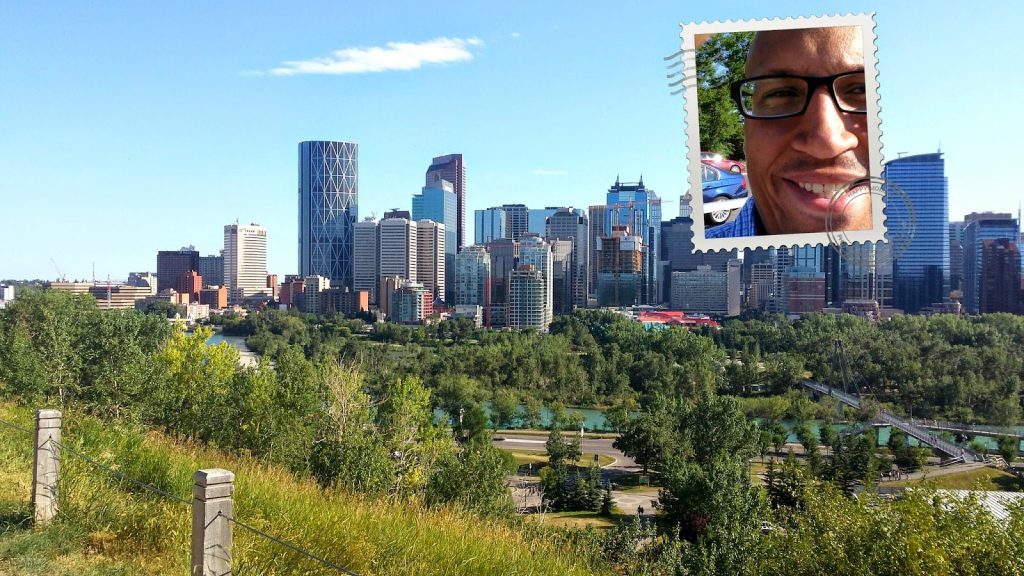 Well Hello Calgary!
I don't know if I will be able to post
again until I get back, but it has been a great time. Thanks to @bigmfdan and
Pav for stopping work and coming out for a marathon patio session and to all
the other awesome people that have put us up or toured us around.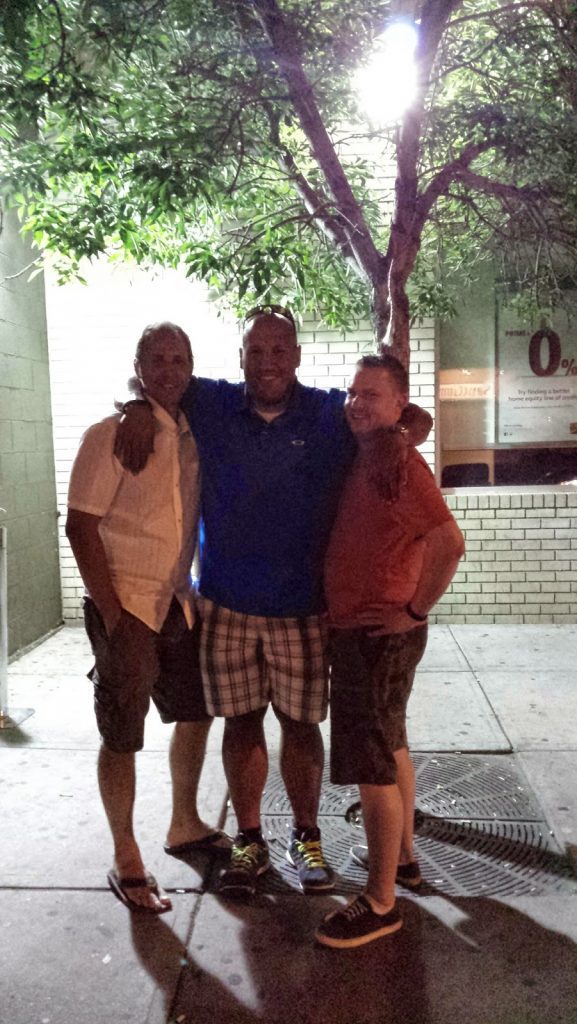 Pav and Dan!
Beez