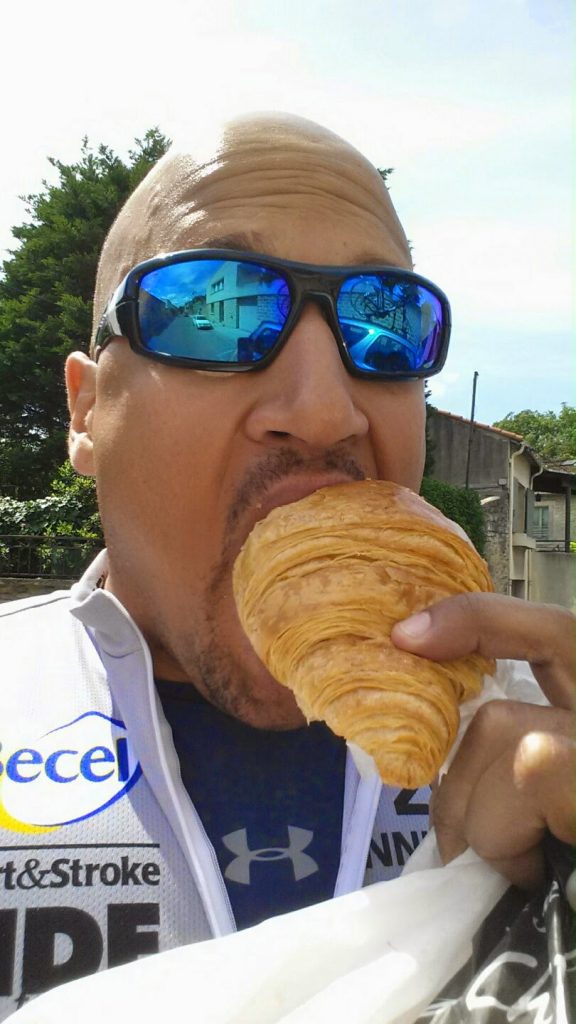 Sometimes even the most motivated people need help getting
started. In my life I have never racked up 150KM+ in 2 days. Heck, I am fairly
certain that I've only done it in a week a handful of times. Trust me, it is
far and my legs were a little bit dead. Back to back 75KM rides with lots of
hills (read that as MOUNTAINS) took it's toll and I didn't have a good nights
sleep. I woke up, I was dehydrated (not
drinking enough during the day) and had twitchy legs for the first time in
memory. Brutal time to get them and I was a tad grumpy this morning. Susan had the pick me up though, fresh
croissants and Dr. Spin got me moving for a short ride (30KM, tomorrow is a
rest day before Ventoux).
We drove to Col du Mercou at an elevation of 570m and the
dropped off the other side. We rode down
7KM, turned around and climbed back to the summit. For some reason it felt
better than yesterday's climbing, but it was by no means easy. I'm still finding an imbalance with my stroke
and need to concentrate on pulling up and engaging my hamstrings. Surprisingly,
once I got moving the little black cloud moved on and I was back to somewhat
normal. My legs still felt sluggish, but we were moving.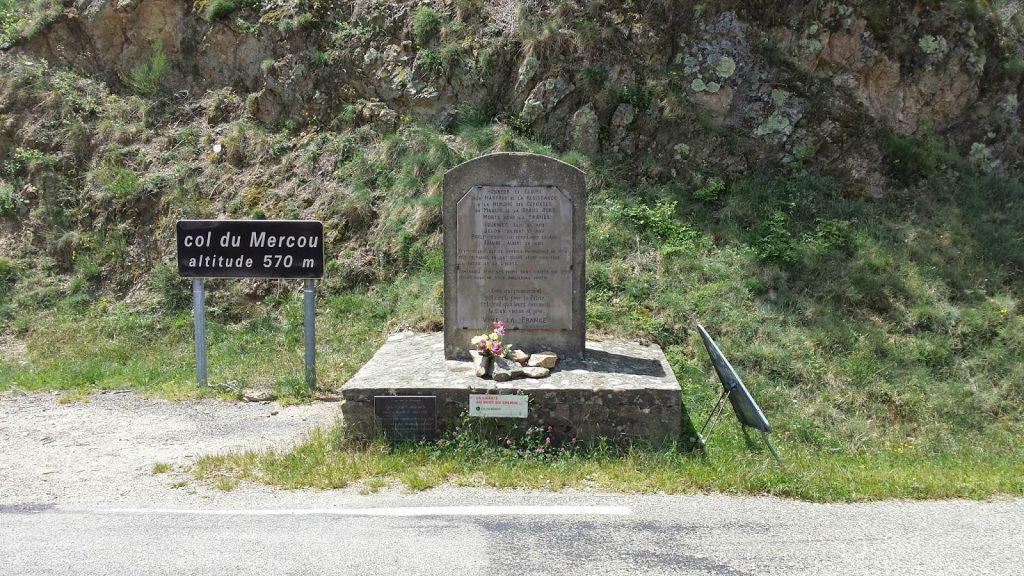 Once we got back to the summit we dropped back in on the
other side. Here I was a bit
nervous. This was going to be a fast
technical descent and I was on the binders for a lot of it. The road was narrow and twisty, but once I
got to Lasalle, I felt way more comfortable. After a stupid detour and a nearly
vertical climb, we were back onto another descent, but wide and freshly paved.
Much more comfortable. We hit the bottom and met Susan for lunch of fresh
bread, cheese and meats.

Now as I said, today was just to get the wheels moving and
we covered 30.64KM in 1h33m. Garmin says I burned off 1,640 calories and we
climbed 583m of elevation. Today's downhills were longer (999m), because we
drove to the peak first. My average BPM were down (?) at 123 and the max today
was 160. I think the low numbers were a result of it not being scorching hot or
climbing the entire way today.
Tomorrow is our rest day, but it doesn't mean we will be
sitting still. We will be hiking into Uzes via a big mountain (around 3h30m
round trip). Lunch in town then back to mobilize and get ready for Friday. I
hit the first of my ProG Recovery pods today and I hope it will help kill some
of the soreness in my legs.
See you tomorrow,
Beez