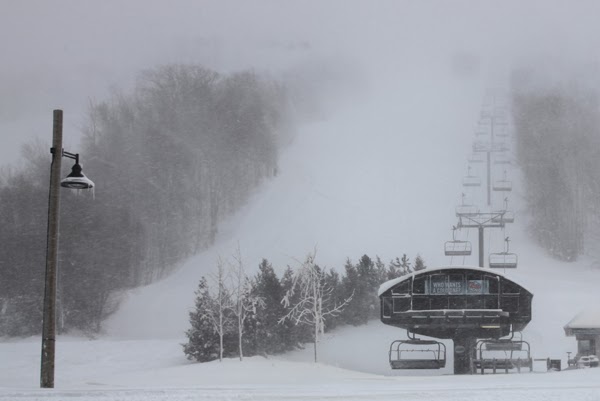 I could hear the groan going up from my readers (after
reading the post title)… You hurt yourself didn't you Beez? Actually, I did
not. As I woke up on this chilly Wednesday morning, I was feeling a bit stiff
from all the boarding fun. Shockingly, the fun has been, well if not
restrained, toned down from the craziness that used to happen early in the
Thrill lore. It might be the fact that we are all up, dressed and out the door
before 9 bells to get first tracks in.
With only a light dusting of flakes drifting down (compared
to the dumping that Toronto took), we headed for the Village. After the
revelations on the board yesterday, South is no longer #1 in my heart and I was
excited to hit the runs at the heart of Blue. When you see a lift not spinning
by 8:45a, you know there are going to be problems. Silver Bullet was, gasp,
DOWN. Nooooo!
We walked over to the North chair and started out day there
instead. Now I don't get loose and
comfortable until I've done a run a couple of times and I was tight coming down
the hill. Did have fun and even though I
had a couple of spills, I just wasn't feeling it. Not wanting to hold Divit and
@keilshammer back, I sent them on their way and I continued working.
It was brutally windy and cold out and after 1h30m I was
tapping the helmet and headed back to warm up. I still managed to cover 19.8KM
and hit a top speed of 37KM/h.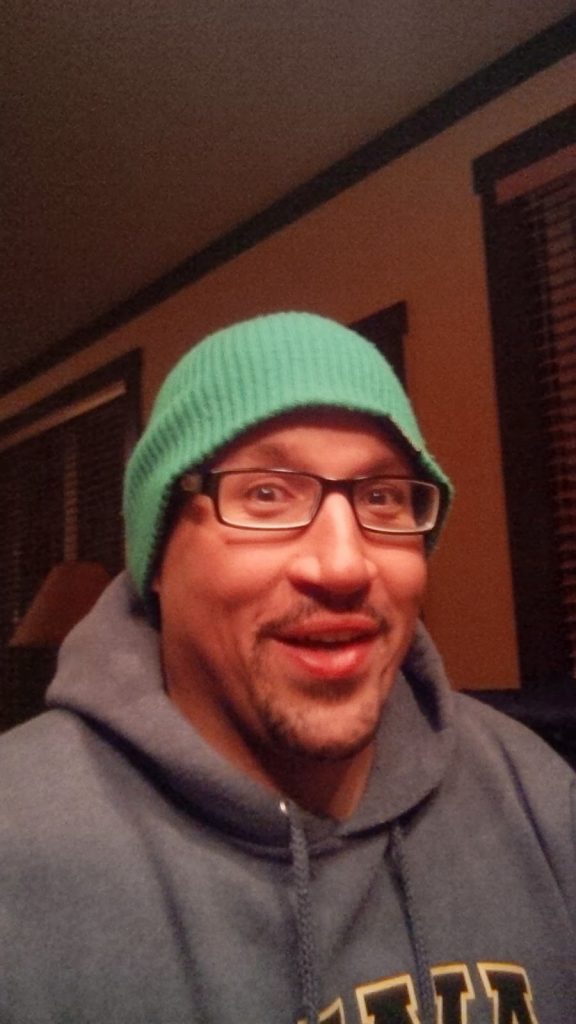 3 days in a row…
Beez