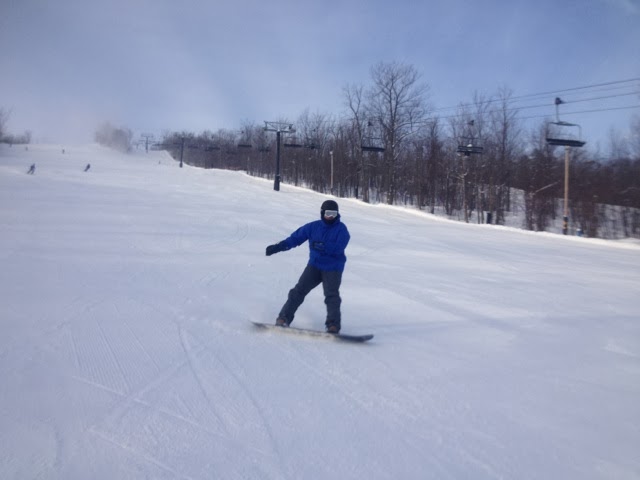 No, not the cheese. Today was a rather large day for me. Why
you ask? Well here's the back story. Over the last 5 years (or whenever I
started snowboarding as my outdoor winter activity), I have been rather
cautious in my approach. My favorite run
was a Blue named Waterfall, I don't like going kamikaze fast and I enjoy long
walks on the beach. Wait, err… scratch that last part. With the dawn of my time
at @CrossFitCanuck, my new found desire to be healthy (and more awesome) I have
been pushed further and further towards really shredding Blue.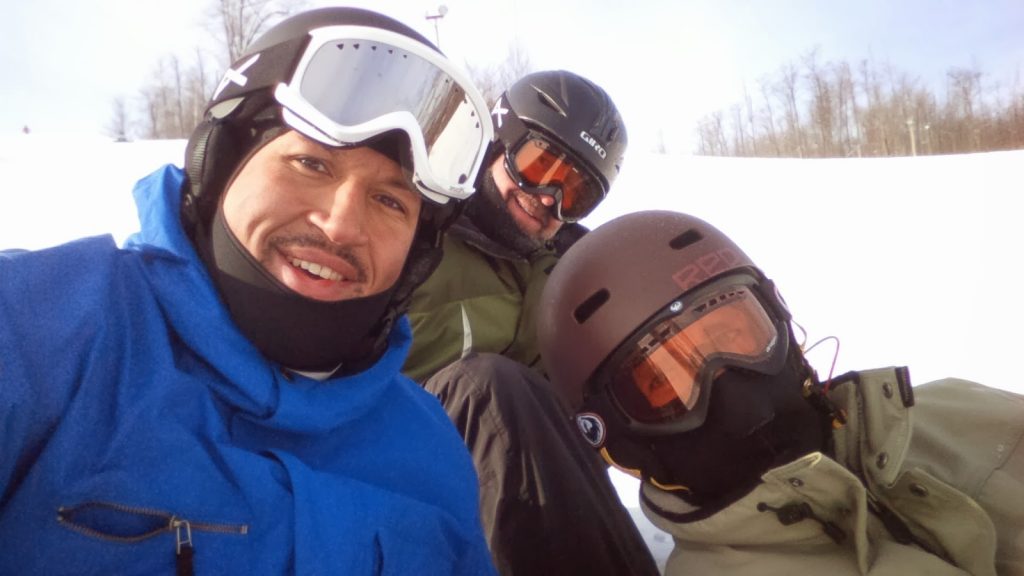 As we awoke from the Hoss (card game) and bourbon induced
haze of Day 1, @keilshammer and I made our way to the Silver Bullet to meet up
with Uncle Divit for our second day. Today, Ladies and Gentlemen, was a banner
day. Riding outside my normal comfort zone, I discovered that yes, after all
this time (and with some coaching), I can snowboard. We shredded the blue runs for the early part
of the morning, alternating on who would choose 'next run'.
And then 'it' happened.
We dropped into a run that was a Black Diamond. A designator
that I had never even contemplated attempting. We dropped in and I shredded it.
In a display that is not normally seen from someone this stocky, travelling
this quickly, I owned it. On a day where falling was not the norm (which is the
first time that has happened), I had a great day not only on that run (multiple
times), but on every one we hit. 3 solid
hours with little falling, hard carving and good times with the boys.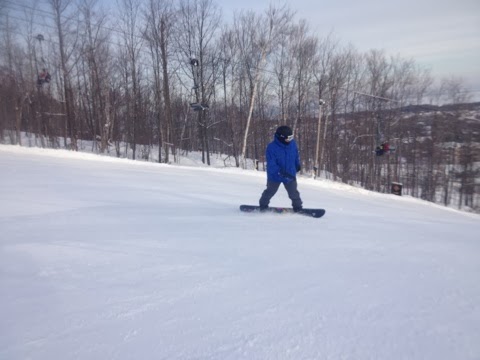 Just for curiosity's sake I ran Endomodo on my Blackberry to
see what I covered and shockingly it was in the neighborhood of 37KM. I was
pressed for time and the app isn't ideal, but that is a lot of ground covered. I
eclipsed yesterday's totals for both time and runs and had and absolute blast.
Throw in a visit from Wendy and you have yourself a pretty good day.
Beez