Now before you get concerned, I did break a rule, but one of
mine, not the mountains. Sort of. In previous years, when I go snowboarding I
don't stop. That means once it's on, it's on. The reason is that my body seems
to stiffen up if I'm not moving and there is the potential (I feel) to get
hurt. Today (Thursday) was the last day I was going to be on the hill and it
was also the first time all week we all made it out at the same time. I wanted
to make sure I had a full and fun time. Thanks to Yimmie, Divit and
@keilshammer for a good week on the slopes.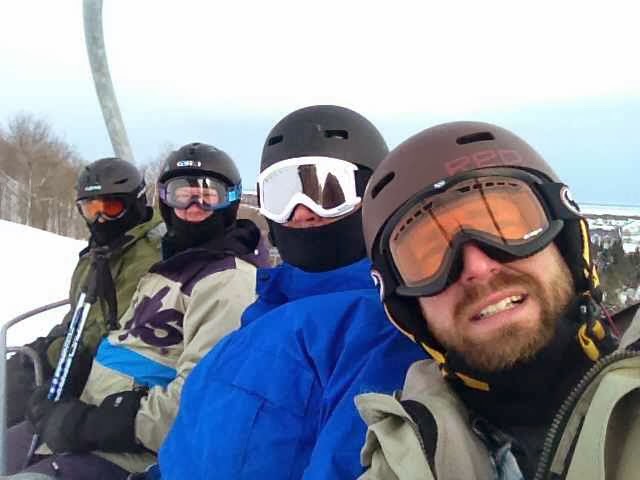 It was still pretty cold today, but the sun was out and it
was really quiet again. Weird thing this year is that the cold seems to have
affected more than previous. Guess that extra 60lbs was good for insulation if
nothing else. We were working the Village runs again today and it was a really
great time. With the cold (did I mention that), we stopped for hot chocolate
after the first 90 minutes.
Here's where the trouble started…
Breaking my longstanding rule, we went back out on the
slopes and the next run down I had a beauty. Riding heelside I lost it and went
down hard on my left hip. So hard in fact, that as I write this on Saturday
morning, my right hip still hurts. I sucked it up though and went back for a
few more runs. You never call last run and as I came down on a clean run I knew
I was done.
2h41m of riding time covering 37.76KM. It's pretty crazy how
far you travel just going up and down the mountain. Endomondo says that I hit a
top speed of 42KM/h and overall I had a blast.
Signing off from Blue…
Beez
** Good Luck to the Canuck Masters today competing in Burlington today!