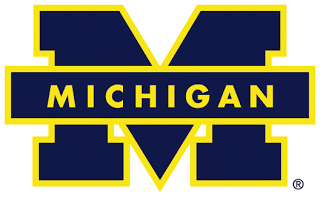 Wow, everything has gone according to plan (sort of). Here I am, at the crack of early strapped to
the bike and pedaling away. Now you may or may not know, I'm a 49ers fan,
Oilers fan and a Michigan Wolverine fan. I'm a Laker fan, but am currently
suspending my allegiance because I'm not a fan of some of their personnel
decisions (seriously, Metta World Peace? Kobe?). Last night was the NCAA
National Championship game, but I was so shredded from the WOD tonight that I knew
I wasn't going to see the end. Queue up
the PVR!
The alarm went off and I struggled to hang onto
consciousness. The key to getting through the next 25lbs is going to be all
about doing the unpleasant things. Staying away from all technology, I hopped on
Spritz and started watching. It was a
back and forth affair (and a really good game), but sadly my Wolverines were on
the wrong side of the decision. On the plus side though, I managed to throw
down my longest session of 2013. I rode
for 39m47s covering 20.35KM and I even did some interval training (during
commercial breaks I upped the tension and the tempo).
Overall I had really good pace this morning (go figure) and
had an average cadence of 87RPM. My
average heart rate was 146BPM and maxed out in the area of 153BPM. A good ride as I start to stretch them out
for the Ride for Heart which is less than 2 months away.
Beez