Wow. There is another level of hurt going on here. The plan
Wednesday was to wake up, hop on the bike and get workout number 2 out of the
way… Fail. The last couple days I have been waking up at the normal time, but
my body has nothing in the tank to start the day with. I just feel absolutely
gassed, but as per the challenge I've been getting at least 7 hours a night. With
a night off from @CrossFitCanuck, I decided to make the whole day one giant
rest day. Now besides a small deviation
with my dinner (Grazie, you are far from Gluten Free friendly FYI) the day was
a good one.
Warm-up
100 Skips
2 Rounds of
10 Beat Swings
10 Push-ups
20 Squats
10 Jump Squats
Then
50 Skips
I actually felt really good on the Push-ups today, core nice
and tight and very little bending. We moved on to the Front Squat with some
working off the floor and others off the rack. I worked off the rack because I still
wanted to work on good form with elbows up. And 8 minute EMOM @165lbs with a 3
count pause at the bottom of the movement.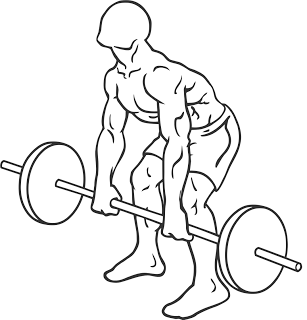 Fight Gone Bad TABATA (20s on and 10s off)
Wallball (@20lbs)
Box Jumps (Started with 4x45lb plates and moved to 3x45lb
plates)
Deadlifts (@115lbs)
Push Press (@115lbs)
Calorie Row
Every rep counts as 1 and so do every calorie. By the time we were finished (and it felt
like a really long time) I had a total of 258 (59 calories coming on the row).
The Deadlift was my favorite movement by far and I was working next to Katie
and we had a good pace and rhythm going. The Push Press wasn't too bad and I'm
going to try 13.2 tomorrow night so it was good to have some practice.
Cash-out
100 Ab Mat Sit-ups
50 Medicine Ball Sit-ups
With the next class working off the racks, I skipped the
shoulder stretches, GHD and focused on the Rope. Damn, the Rope and I are going
to have a falling out. It is seriously
pissing me off. I've got the first hold and the knee ups, but the foot lock still
doesn't feel stable. I will get it, but it wasn't going to be tonight.
Beez