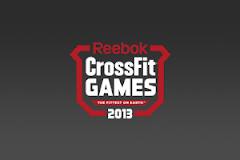 I have to say that one of the coolest things about CrossFit
is the inclusiveness of the sport as a whole.
Every year the CrossFit Games are held in California and every year
there are 5 weeks of open competition where anyone (You, Me, Santa Claus) can
participate for a chance to earn a spot. You either complete the WOD of the
week at your box (graded by a level 1 certified CrossFitter), or you submit a
video of you doing the WOD directly to CrossFit.com. Saturday was WOD 13.1 day
at @CrossFitCanuck.
Now I made a conscious decision not to sign up for the open
this year. As nice as it would be to
compete, my body still has trouble with certain movements (Pull-ups and OHS I'm
looking in your direction). Now that doesn't mean that the fire of competition
has total burned out in this body and I showed up on Saturday with the rest of
the Canuck Family to do the WOD. Now I wasn't
being officially judged, but I did have @CADPRO00 keeping an eye on me (and
counting my reps).
CrossFit Open WOD 13.1
40 Burpees
30 Snatches (@75lbs)
30 Burpees
30 Snatches (@135lbs)
20 Burpees
30 Snatches (@165lbs)
10 Burpees
AMRAM Snatches (@210lbs)
Now every rep you complete is counted as 1 and your total
score is the total number of reps that you complete in the 17 minute time cap. Now
that 17 minutes may not sound like a long time, but I assure you that it is an
enternity. @Keilshammer, @girmantitov
and @DefconRX were the official competitors in the heat that I jumped into and
we all worked incredibly hard. When the
clock read 0:00, I had recorded 100 reps. I got to the 135lb Snatches with
about 1m25s left, but I just couldn't get the weight overhead. It would have
been awesome, just to get 1 rep, but I couldn't get under the bar (go figure,
stupid hips) and brute strength will only get you so far.
It was inspiring to watch the heats, all the Canucks who
entered worked so hard! There were some serious weights being thrown
around. A couple of our ladies even
broke the 150 rep barrier!!! To put that in perspective, the World leader did
195. It's funny how CrossFit gets into you. Tavia and @Keilshammer both felt
that they could improve on their first round scores and both redid the WOD and
BOTH raised their totals. Congrats to
you both.
Now the 30 Day Challenge has been progressing very well,
that was until Friday and Saturday hit. I was out with friends from Ryerson on
Friday and @Keilshammer and I went to the TFC opener on Saturday (and played
some crazy competitive ping pong at SPiN with @Wardy_, @hoodieruns, @Ed_Markwards
and our special guest in from Calgary @Rayray_gunK). Food choices were not
strictly paleo and unless beer suddenly has become good for me, well you get
the idea. I'm back with the program now
and should be solid until my birthday party.
Beez