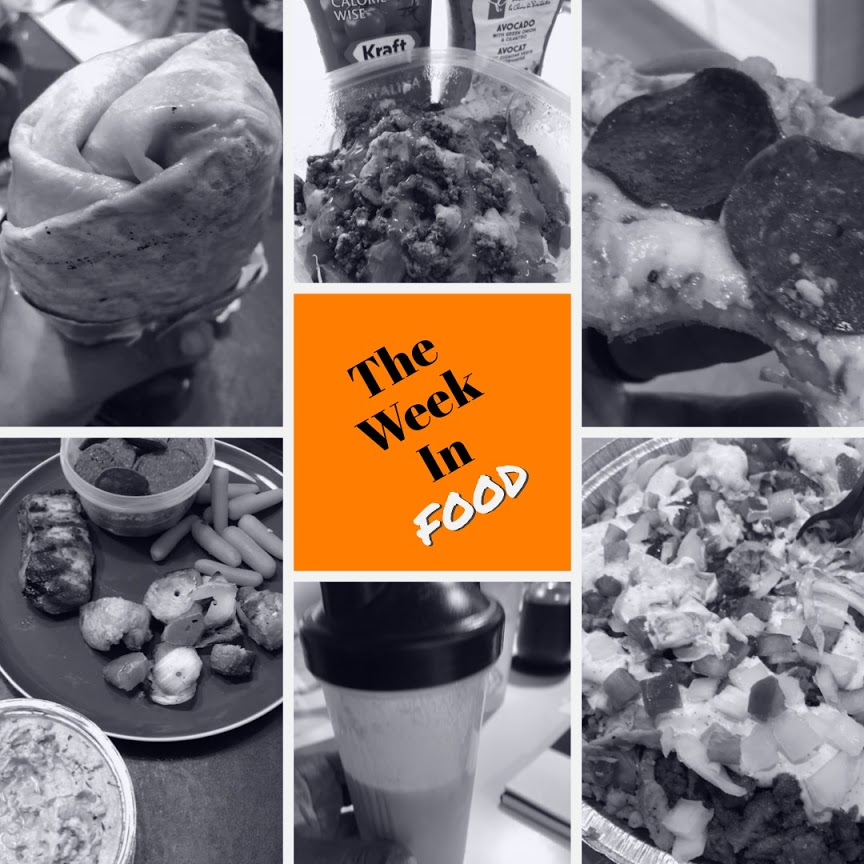 Food. Oh glorious and (mostly) delicious food. Why must you be so mean? Why does everything that tastes amazing consist of deep fried, bacon, cheesy goodness? Or on the other end of the spectrum, pie, covered in mounds of ice-cream that's just starting to melt? Eating healthy has always been somewhat of a challenge for me. I mean, I know what I should be eating, but that bag of chips, just seem to call out to me… 'Eat me'…
I've had success in the past when being held accountable for what I shove into my 'Face Hole' as I like to call it. MyFitnessPal, Eat to Perform (@canuckcoach) and various other methods (i.e. Paleo) have all been components of my weight loss success, but when time presses, sometimes you don't always do the right thing. Eating healthy is hard. No. Scratch that, it's not hard, it just takes a little more effort. Effort is usually something you don't want to expend when you walk into the house at 8pm, tired from work and working out. Cooking, eating and then cleaning up while having some measure of a 'life' just seems like a lot.
Well, here's where @savannahjessie comes through (for me at least, you will have to go find your own). She's participating in a challenge with @energytreeanne and as a part of that we have really focused on meal prep and avoiding eating out. As an added caveat there was a side challenge to take pictures of what you eat. What a fantastic idea! So here's a snippet of what I was using for fuel. If a gallery has less than 5 photos, it's because I ate the same thing on multiple days. I didn't want to bore you…
Breakfast
I've been starting every day with a hit of @PaleoEthics Super Greens and while I don't think I've noticed anything yet, it's only been a few days. I know that while I've used Greens+ in the past, it can take a little before they kick in. I've also been trying to really focus on getting the protein into the body early in the morning with either a smoothie or yogurt and a protein shake. I'm going to start phasing the yogurt out over the next two weeks as I want to limit my dairy and hopefully reduce some inflammation (cheese isn't dairy right??). I also make sure to have a bulletproof coffee at least once a day (coffee (black), with collagen and MCT Oil).
Lunch
Lunches this week were pretty consistent (gasp). With all the prep we did, I managed to bring my lunch every day (standing ovation). The menu was heavy with salads and chicken (jerk and kabob, done on the BBQ) so lots of protein and veggies.  I think the highlight had to be the homemade Taco Salad! Delicious extra lean Angus beef, a little on the spicy side, on a bed of arugula and kale. A light sprinkling of cheese and BBQ peppers, onions and mushrooms! I spiced it up a little bit more with some Kraft Fat Free Catalina and some PC Avocado with Green Onion & Cilantro dressing.
Dinner
One of my dinners could have (and probably should have) fallen into the Fails category, but I'm writing this so I get to choose. On Wednesday evening I went out with the boys to @HalalGuys for dinner in a throwback to my New York mini-stag courtesy of @thejaymancometh. While not nearly 100% healthy the combo of chicken and gyro on a bed of rice and salad was delicious. Next time, I will have to go a bit easier on the white sauce. Still, no add-ons or anything deep fried afterwards which would have been my normal M.O. For the rest of my dinners, they consisted of center cut pork loin chops on the BBQ with hummus and beet root crackers (not a normal combination).
Snacks
Snacks were amazing this week! @savannahjessie prepared little ziplocks with cheese, shaved turkey breast, baby carrots and cucumbers. Everything but the cucumbers was right on point (not because of any other reason than I have discovered that cucumbers are right there with tomatoes on my list of veggies I don't care for).
Supplements
On the supplement scale, I work to get in calcium, vitamin B, vitamin D and vitamin C every day.  This is in addition to the Super Greens, Protein Shake (AllMax IsoFlex Chocolate Peanut Butter) and Recovery (Progenex) that I get during the course of a normal day.
Fails
How does the saying go, "Into life a little burrito must fall"? Wait, that doesn't sound right, it might be rain, but a burrito did fall into my life.  In the grand scheme of things, it wasn't the worst thing that could happen and I did try and load up on the veggies to reduce the impact. Not every day will be 100%, but what determines success is how you bounce back. Over the course of the week there are snacks laying around everywhere and I did partake in one apple dessert and a piece of pizza, but I gave myself a 'high-five' because it normally would have been 3 apple desserts and ALL THE PIZZA! Still you have to live, so don't beat yourself up over a little slip. Dust yourself off and get back to work. For me it meant trying to make sure the rest of my day was clean and pushing a little bit harder during the evening workout.
It's been an interesting exercise, taking photos of my food. It really gives you a perspective of what's going in. I've also started tracking again on MyFitnessPal in order to prepare for the Lean + Clean Challenge that is coming up at @CrossFitCanuck. IF you are a member of Canuck and haven't looked at the challenge yet, please do, I think it's going to be a tonne of fun.
Until next time,
Beez