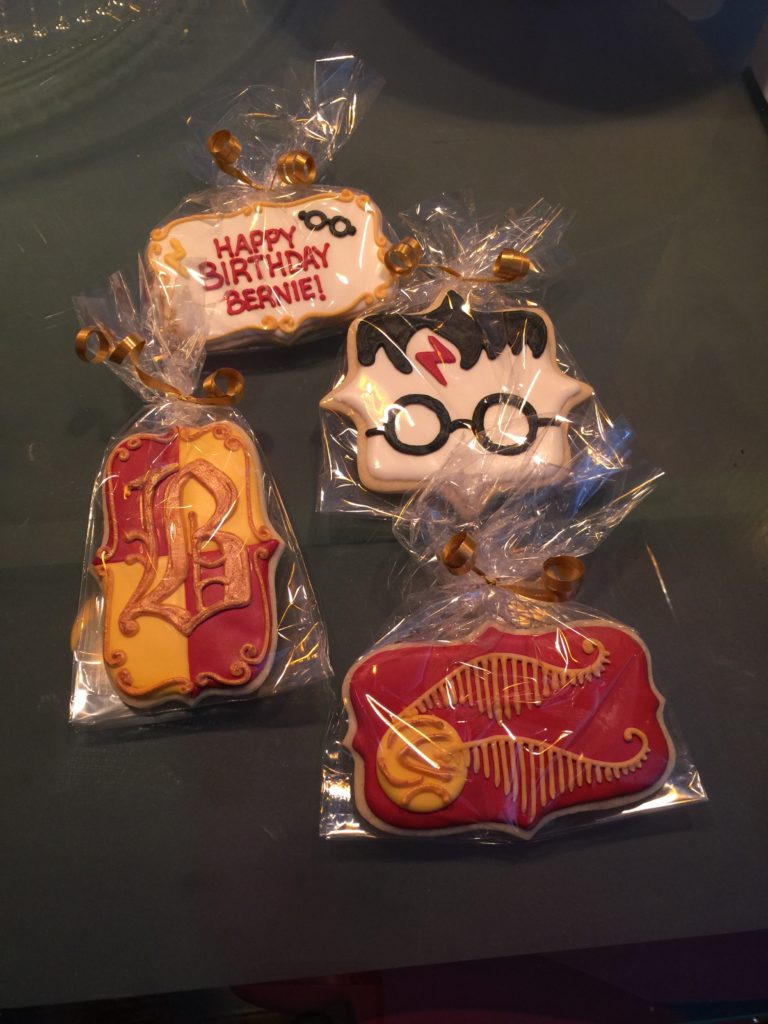 Harry Potter Birthday Cookies From @pass.the.cookies
Another injury?? Nope, nothing so drastic, but since I've been absent for a while, I wanted you to know why (and to use as many commas as possible in one sentence).  Since I did get hit with a cold I figured I would get everyone caught up, since it's been two weeks and it doesn't look like I will be productive otherwise.
So what's been going on?
Well, let's work backwards from today. The CrossFit Open is over for 2017. Not done for all of us @CrossFitCanuck, but done otherwise. I feel a little bit melancholy about it. This is the second Open that I have missed since I started doing CrossFit and the first I've missed due to injury (although I should have probably missed last year as well, truth be told). The workouts that were presented were very challenging and I'm sad that I didn't get to do some of them (especially 17.4). In the end I know that in order to complete my 'Big Goal' of finishing (not just running) the Chicago Marathon in October, I had to make this sacrifice. Still, I got to partake by taking pictures (sorry, they are slow being posted guys) and cheering on my fellow Canucks who absolutely killed it. It was very inspiring to watch people push through the mental and physical challenges presented to them and to do things that they weren't sure were possible.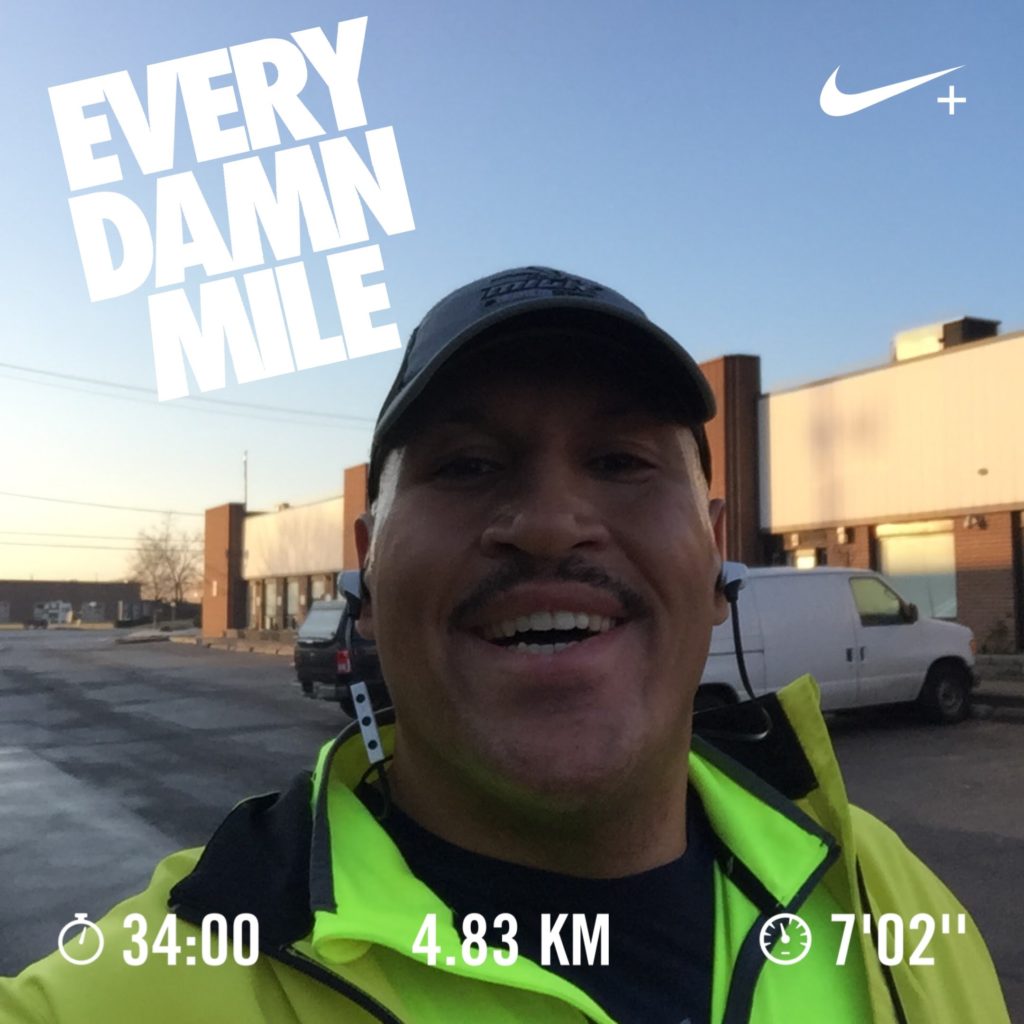 Morning Run Photos!
Now I haven't been idle. As you've seen in various tweets and Instagram posts, I've been putting the ol' Nike Running Club app to the test as the weather hovers near the freezing mark (probably why I'm now nursing said cold). Combined with Garmin Connect so that @ajhughes77 can keep track of my progress, I've been slowly trying to build up my endurance in preparation of the all-out running assault that is heading at me like a freight train. Now my virtual training partner @JessyR1978 has been absolutely destroying the long training runs and I will be working like a madman to make sure I'm not holding her back in Chicago. Have I mentioned getting out in the cold has been tough? So how do you stay motivated (other than the not holding your partner back)? Well, you invite another of your friends (@hoodieruns) to a little virtual competition. Weekly challenges to get out and moving and so far they have been very good (funnily enough @keilshammer hasn't wanted to play with us).
How about some strength training? Don't mind if I do. I've been working on @Eastbound_Power's programming twice a week and it's been awesome.  I really do enjoy the Bench Press, so much so that I even took the GoPro in for some fun. Once I have the video cut and put together it will be posted in a future blog post.  I will say that it has been heavy though, very, very heavy. As I work through the cycles, the big weights are moving a little bit easier every time.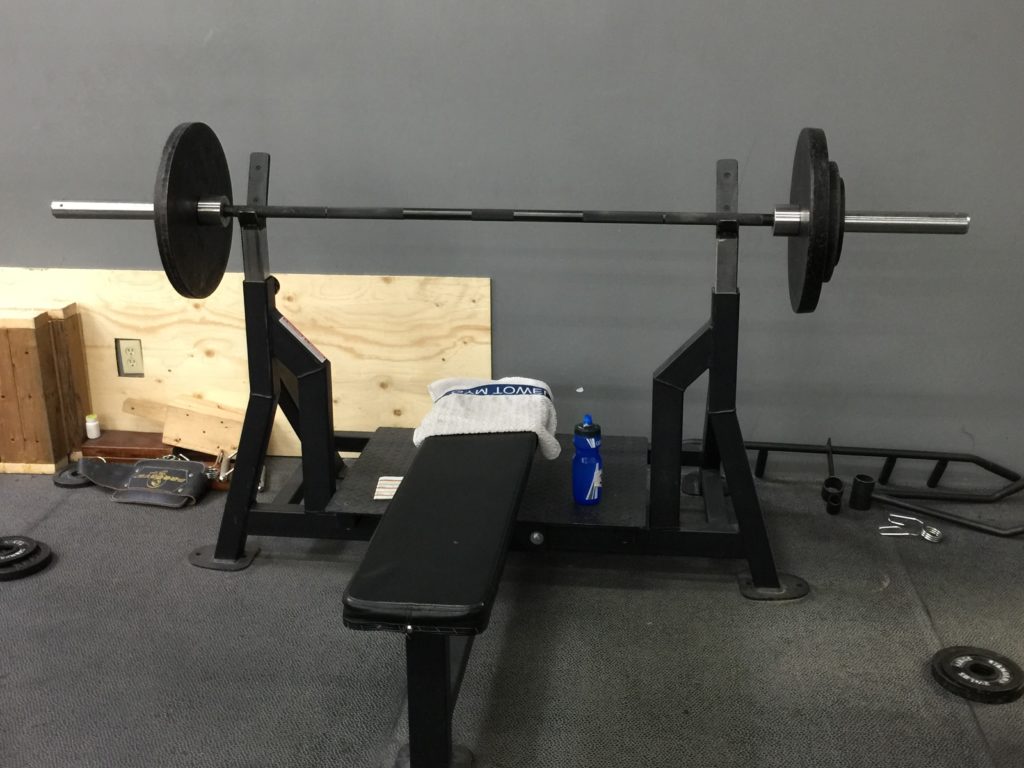 My Happy Place!
I also got a little bit older during this little break. I want to thank @savannahjessie for throwing me an absolutely AWESOME Harry Potter Themed 41st Birthday Party! Now before you laugh, sit down and read the stories because they are absolutely amazing. The party was complete with letters coming out of the fireplace, floating candles and Harry Potter cookies! For everyone that managed to make it out for some cheer, thank you for coming to raise a glass with me and celebrate the biggest year of my life.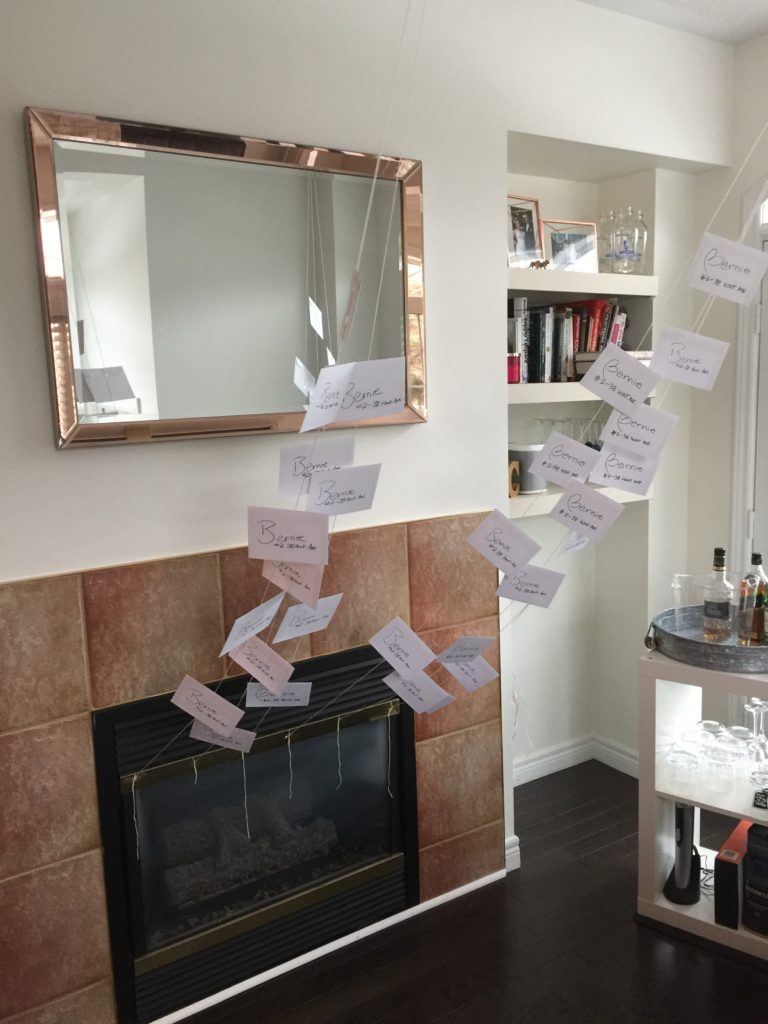 I'm Going To HOGWARTS!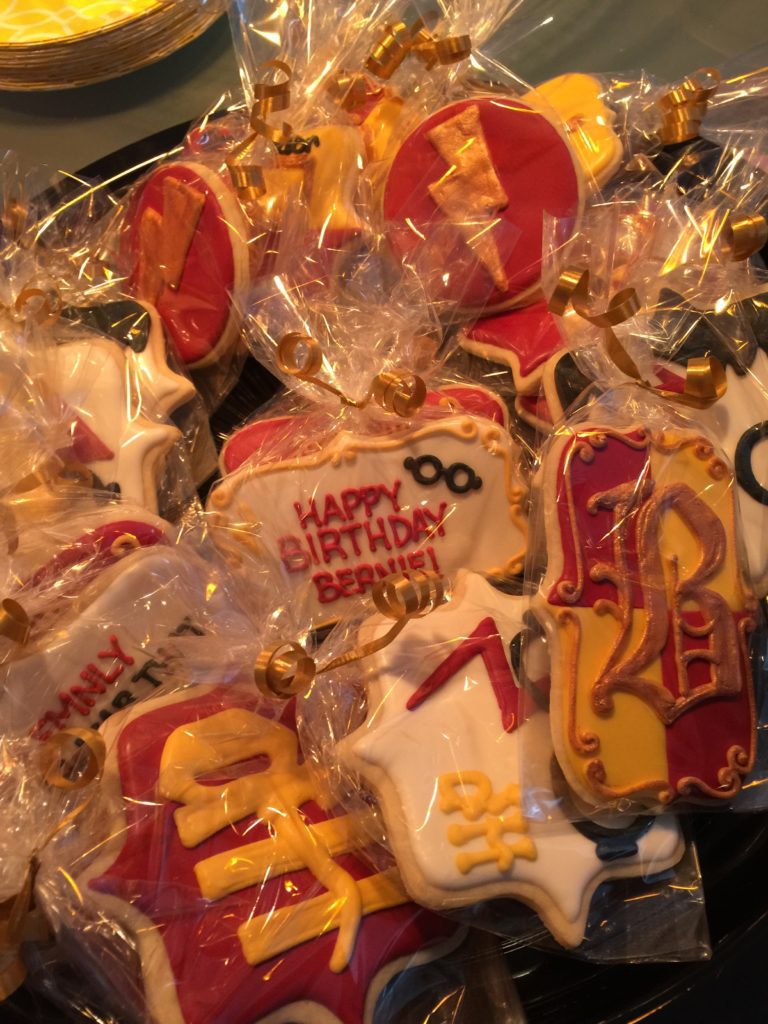 So MUCH GOODNESS!
It's been quiet on the BigBrnz Facebook page regarding the March 1500 Calorie Challenge, but don't think for a second that I've stopped. How has it been going? There are only 6 days left. I hope you didn't leave all of those calories until the end. I've been chipping away at the total every time I visit the box and so far I've managed to complete 1,127 of the 1,500 calories. There's still a bunch to go, but there's still time. How far have you gotten? Don't give up, get the work done and get ready for April's Challenge.
So where I'm going from here? Well, I soon as I can kick this cold I will be back out on the streets (running for all those with dirty minds). Trust me when I tell you that having a runny nose while out on a run is not a pleasant thing. Actually it's pretty nasty.  I also want to start WODDING a little bit more regularly. I miss the comradery of the class atmosphere and the push of @canuckcoach's programming. My Eat to Perform program has also been working very well and I'm down almost 25lbs since the beginning of the year. There's still a lot of work to do, but everything is heading in the right direction.
Stay tuned in the next couple of days for a post on supplements, vitamins and protein.
Beez