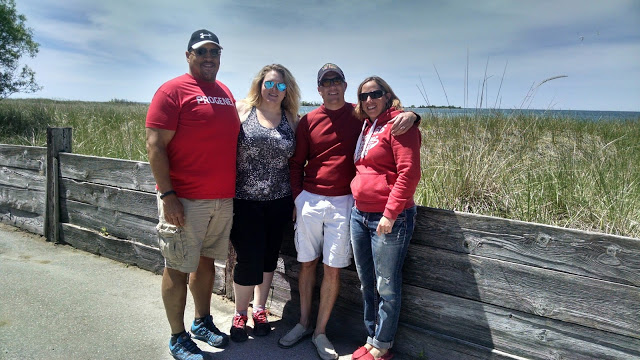 Our Host!
Saturday (June 6) – Welcome to Port Elgin! I've heard lots
about you, but I don't think I've had the pleasure. This weekend
@Savannahjessie and I took our act on the road to visit our friends'
@Leslie_Morton and @C_R_Morton. Thank you so much for having us up to visit,
your new house is beautiful and Port Elgin is a very lovely little town. Now
you would think a weekend like this would be filled with booze, food and many
pursuits of the unhealthy variety. Well, you would be right. Mostly. There was
lots of food and drinks, but also a wide variety of outdoor activities as we
explored the surrounding area and had enjoyed being outside.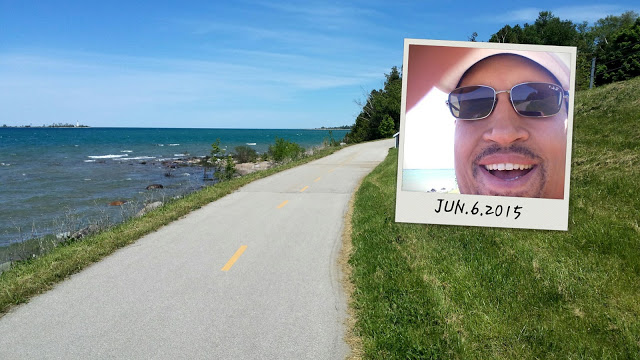 Multi-use path…
Now for those of you that haven't had a chance to visit Port
Elgin (or play Slo-Pitch here), it is located on the shores of Lake Huron and
was named after the 8th Earl of Elgin. It is close to MacGregor
Point Provincial Park and the Bruce Nuclear Facility (please keep all jokes
about glowing to yourself). Lots of beaches, multi-use paths friendly people.
Ok, tourism note is complete…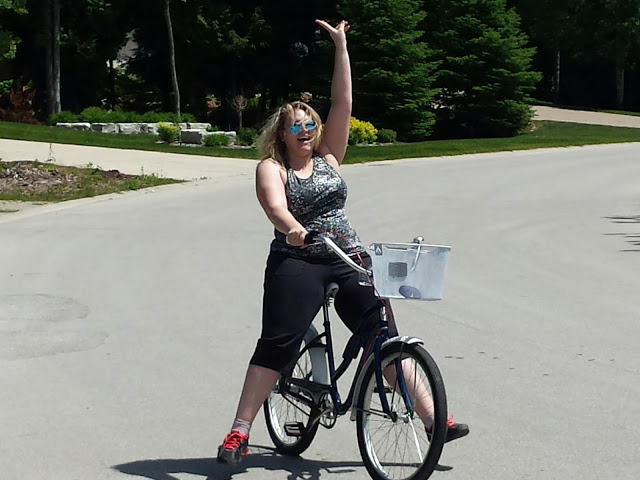 @Savannajessie cruising, complete with cup holders….
Our hosts provided some deluxe cruising bikes and we took a
little 20KM jaunt to check out the scenery. OK, there was the promise of
outstanding French fries at the halfway point, but whatever you need to do to
keep the pedals turning. It was my first time on a single speed bike since I was
in my teens and we had a great ride out in the sunshine. Gerry's Fast Food was
an ol' school little shack on the beach serving up good (read deep fried)
hearty fare. The fries and onion chips were spot on (some of the best fries I've
had).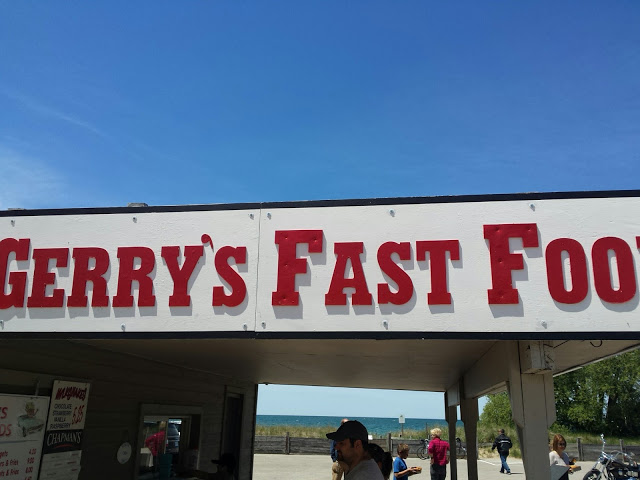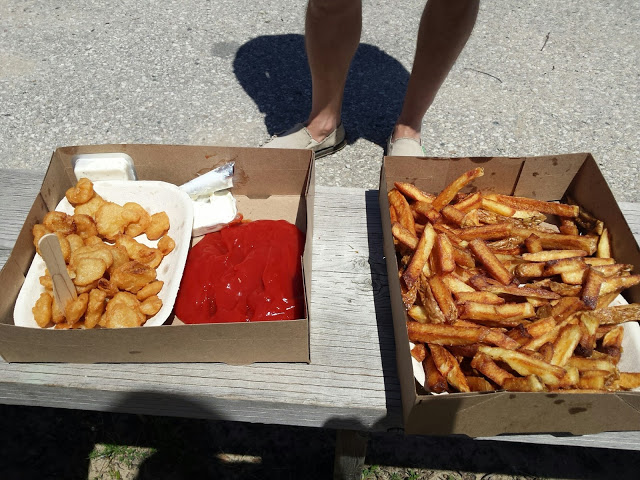 Deep Fried Goodness…
We got back to the chateau and spent the remainder of the
glorious afternoon out in the sunshine playing Can Jam and tossing the old
pigskin. What is Can Jam? I delightful little game involving Frisbees, garbage
cans and drinks. Unbelievably fun (a little dangerous when the dew gets on the
grass) and a surprisingly good workout.
So much so, that @C_R_Morton and I even devised a 2 player version and
went out for an evening session.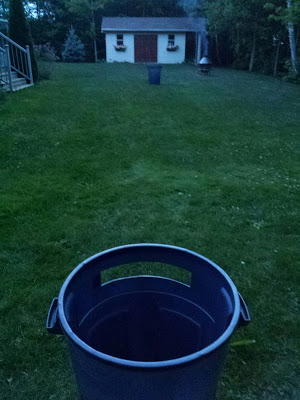 Thanks again to our hosts for having us. We miss you guys
and it was great to spend the weekend with you guys.
Beez