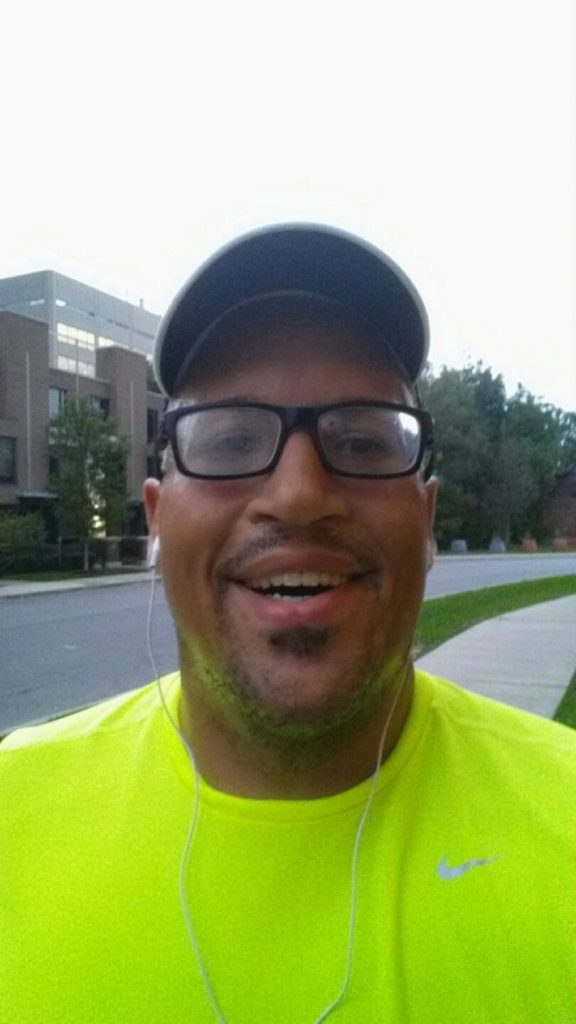 Post Run #Selfie
Friday, Friday! With this weekend being the
'big one', I took Thursday off to get in some last minute studying. This
weekend I am headed to CrossFit Colesseum to take my CrossFit Level 1 Trainers
Course. I am nervous. Wait, nervous isn't the right word, but I am not 100%
confidant going into what is a full weekend of learning, WODs and a test.
Missing a workout day and the #hisnhers challenge left me with little choice
but to get up on this really dark morning and get out on the Run.
The Big Loop. Yonge, Finch, Bayview and
Sheppard. I have a time from last week which gives me a baseline. Now it's time
to get out there and beat it. Up the intensity, increase the pace and get ready
for the Half. It was really dark out so
it was hard to judge my time for the first quarter, but I felt fast.
I covered 8.35KM in 58m41s, which is a time
decrease 1m19s. Not too shabby. That translates to a speed increase of 12
seconds per KM. This also puts me right
in the wheelhouse for the Half in 2 weeks. Garmin says that I managed to cook
1,117 calories in that time with an average heart rate of 147BPM maxing out at
168BPM. It's a little known fact, that the Big Loop is uphill everywhere. Those stories where your grandparents say
they used to walk uphill in both directions as they walked to school, well they
were walking in Willowdale. Run cadence was 156SPM average and 182SPM max.
All in all (even with the pace increase) it
was a really satisfying morning. Negative splits for the first 3 miles and 4
out of the 5 total. With a clear and focused mind I will be heading into the
weekend hoping for lots of learning and good results. Keep your fingers crossed
for me.
Beez