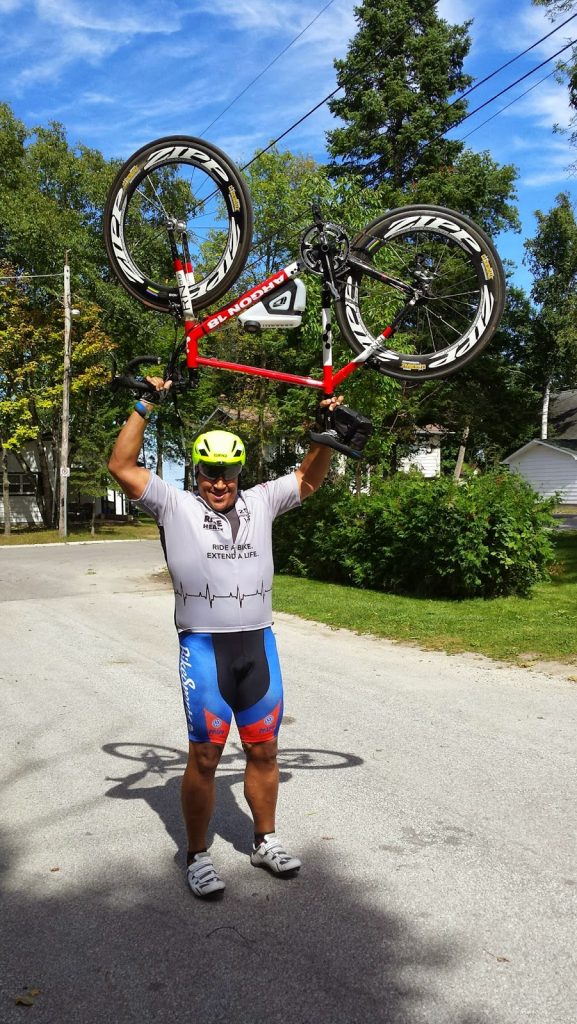 Flying my bike…
It's THE Weekend. Not, the weekend, THE
Weekend. The weekend that started everything 3 years ago. The weekend where I ran my first Duathlon
(with @Leslie_Morton sacrificing a quick time to pace me as I struggled through
the 5KM run, 20KM ride and 2.5KM run). THE Weekend where I started to take my health
more seriously and worked to begin an epic weight loss adventure. Now let's not
get too serious, there is some drinking and eating that goes on and no, it's
not all healthy. It's not a health gong show, but it is a gonger.
So on the menu for this Saturday since we
don't race anymore (they changed race days and it affected our partying) was
the Creemore Loop. A nice little 40KM+ ride with the some serious elevation
changes, some incredible scenery and today only, THE HEADWIND! Seriously, I was
waiting for the Wicked Witch of the West to pace us on her broomstick. Now wind
isn't so bad, but when you are rocking a set of Zipp 808's you are basically
flying a kite. The huge surface area of the rim catches the cross/head wind and
pushes the bike all over the road. There were some points where I almost
decided to go back to my Mavic Aksium's.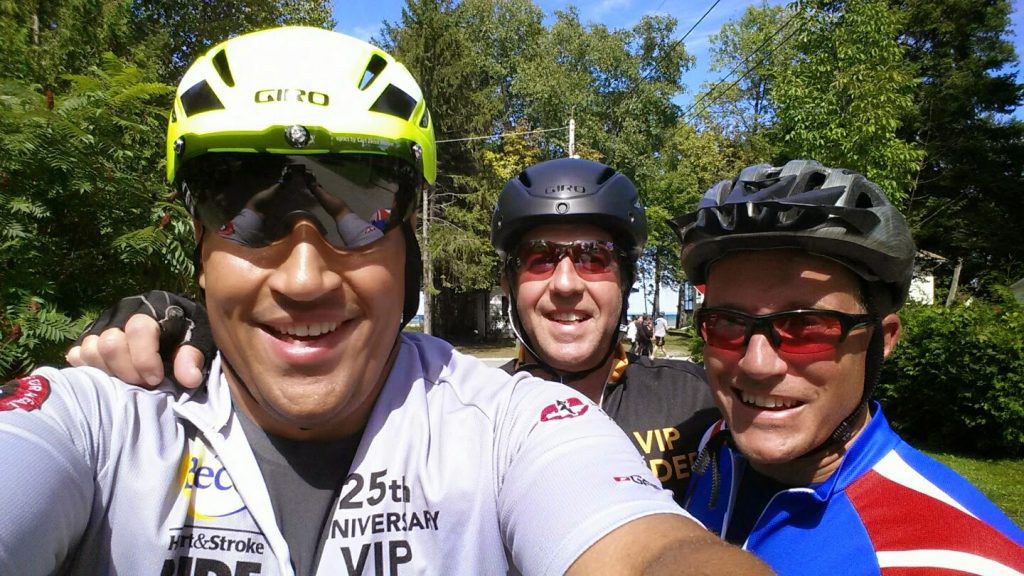 The Usual Suspects
The other thing making today a little more
challenging then usual, was the 3 hours of sleep and the copious amount of
Spiced Rum that occurred at stupid o'clock. We even tried to use a peloton,
because @keilshammer likes 'Teamwork'. Sadly, @C_R_Morton and I couldn't keep
up with Captain Aero-pants and had to resort to whatever it takes mode until we
made the turn for home. Once we did
that, we were 30KM/H+ all the way back to the cottage. Strangely we didn't even
stop at the Creemore Brewery for a sample.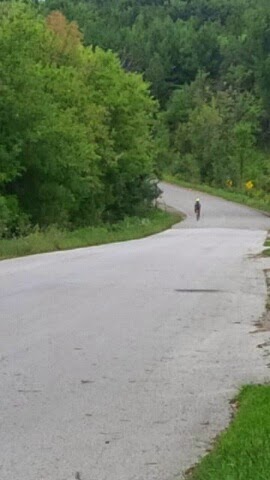 Buzzing down the big hill…
Our ride covered 42.69KM and took us 1h51m.
The Garmin says I burned 2,302 calories and after fighting that wing, I believe
it. Our average speed was 23.1KM/H which doesn't
sound high (it's 3KM/H slower then normal) but there was a ton of climbing and
that wind. It's funny to compare it to the last ride, because even though it
was a struggle, I took over 2 minutes off my time and increased my overall
speed. Improvements are all you can ask for.
Beez