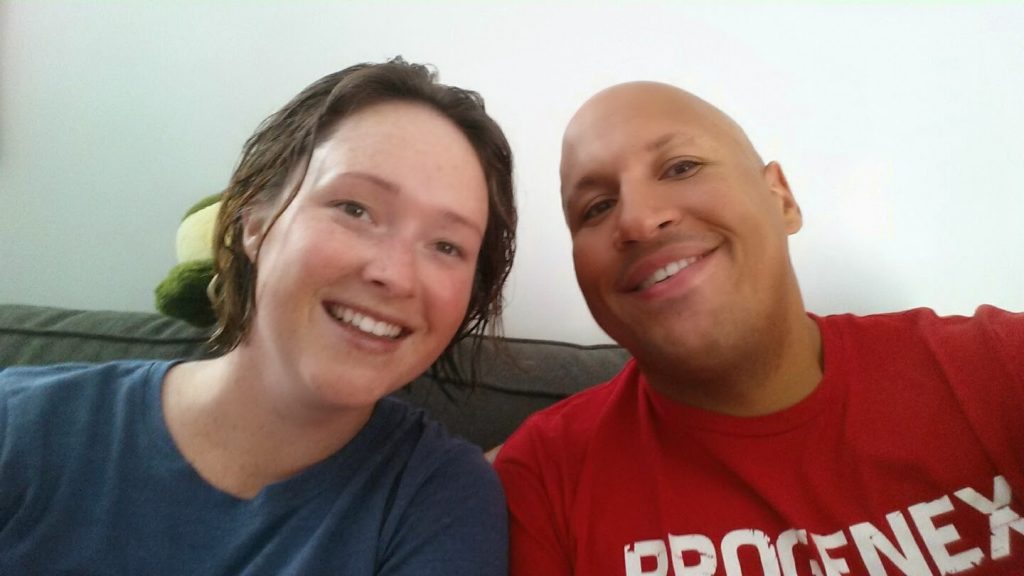 @hoodieruns and I post run…
There's nothing like an anniversary to get
the running juices flowing. Last year I ran my first ever 10KM distance run in
the wet as @Ed_Markwards, @C_R_Morton and I decided to make our own Team
Triathlon instead of competing. This year, while getting ready to hopefully get
to the 'mythical' 2h25m and with @hoodieruns training for a trail race, it was
time to get out in the sunshine and pound some pavement. Knowing that there was
going to be some work, I put myself to bed a bit earlier then Friday night, 4
hours earlier. It's all about the
decisions you make.



Once we got Breakfast Pizza into us
(everybody needs fuel), @hoodieruns, @Leslie_Morton, @C_R_Morton, @Keilshammer
and I headed out. We would be using a system that @hoodiruns uses when she is
training/running, 9 minutes of running, 1 minute of walking. It was my first
time using a structured system like this and it felt really good. You have a
little rest session after every period of work where you can fuel and hydrate.
It was an absolutely gorgeous day on a
fairly flat course in Wasaga. Everyone out seemed to be in a really good mode
and the road was really quiet. I wasn't sure (initially) how far I wanted to
run, I just knew that it was a good day and I wanted 8KM+. @hoodieruns was
planning on at least 16KM, but I wasn't banking on that and hadn't brought Gels
or Juice (only H2O). By the time we had finished the first 8KM loop, I knew
that I had more in me and we started out on lap 2.
My work today covered 12.11KM and took 1h32m. At the 7m40s/KM pace I was running I wasn't
looking to break records, but that's not my forte. It's the longest run this
year for me (SportingLife was only 10K) and it felt good to just get out there
and run. What makes it even better is running with a really supportive and
generally awesome group of people. We'll see how quickly I recover, but I'm
shooting to run again on Tuesday.
With the return of the happiest time of the
year, NFL Season, weekends just got a little more hectic. I promise though, I will get my required work
done.
Go 49ers!
Beez