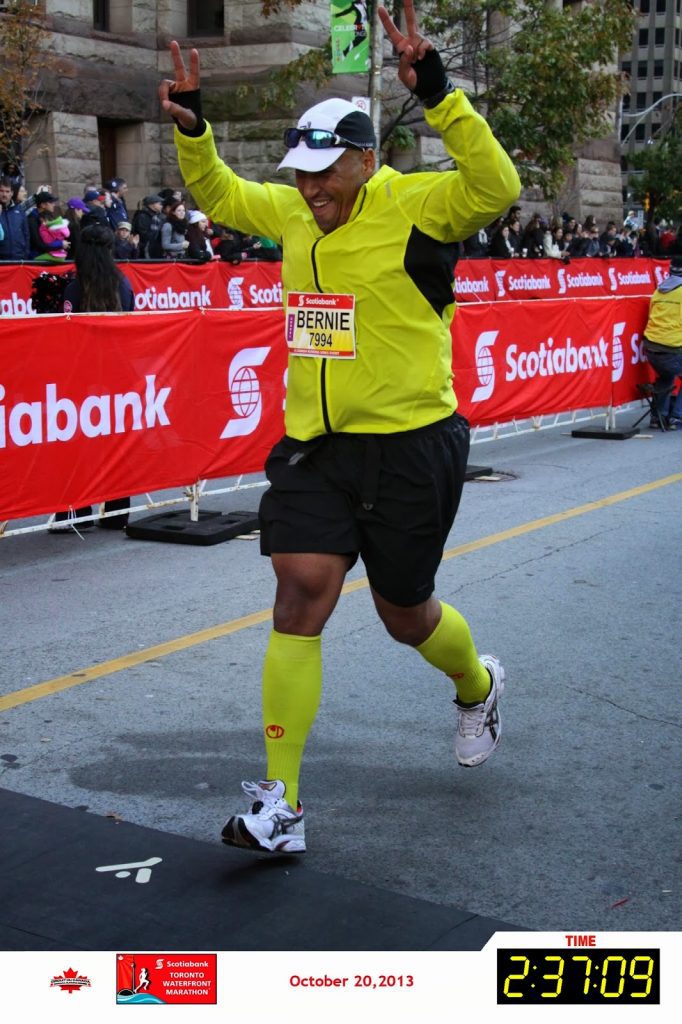 There's the time to beat…
What? Is that an actual training run? No,
it's the 2nd training run of the WEEK. It's almost like I'm starting
to actually get the hang of this 'training' thing. Well, maybe not, but I did
manage to peel myself out of bed and get out on the road.
Just like Sunday, I was stiff and out of
balance to start, but once I warmed up, everything seemed to be working ok. The
really interesting thing is that without having been out on long runs since
May, I'm not having any issues (yet) with air or with energy. Today wasn't
crazy long, but it was 5KM (even though the Garmin said 4.77KM, it didn't start
for 250m) and it was hilly. On a running gear related note, I think I'm going
to start running with my Camelbak instead of my Nike Running Belt as I had
another dropped bottle (2nd in 2 runs).
So going with the Garmin stats, I covered
4.77KM in 36m16s which works out to about 7m35s/KM. Not great, but considering
last night @CrossFitCanuck was tough and I ran on Sunday I'm not too upset. My average heartrate was 135BPM and I maxed
at 167BPM.
It was a bit cool to start this morning and
I was wearing a light running jacket which led to sweating buckets. Gross. It's
tough to judge the weather, especially when you first get outside. The real
tests will start when the runs get longer than 8KMs. I just found a feature on
my Nike+ Running App that will coach you to a goal. Sadly, it's expecting me to
run 9KMs tomorrow and I'm not sure I'm feeling that distance. Only time will
tell.
Beez