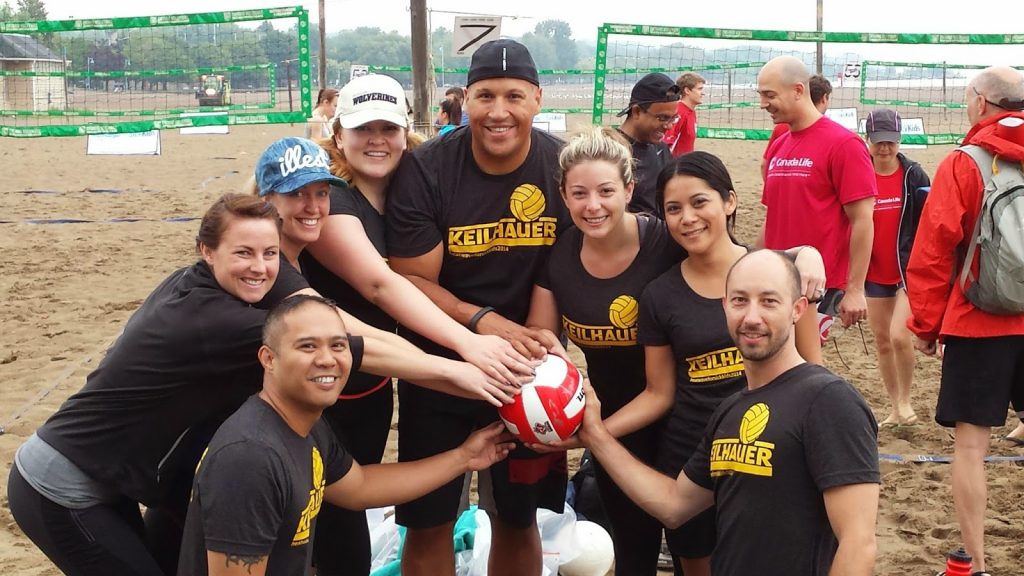 At some point soon, I may actually catch up
on my sleep. Sadly it will not be today. After a late night catching Hedwig and
The Angry Inch at the Lower Ossington Theatre, it was an early wakeup call to
head down to Ashbridges Bay to be a part of the Sick Kids Hospital Heatwave
2014 Beach Volleyball Tournament (which has now set the Guiness Book of World
Records for largest beach volleyball tourney). I'm still digesting Hedwig, but
the performances were tiptop.
There was some question about the weather,
but Team Keilhauer plays rain or shine. We hit the court in game 1 and cruised
to an easy victory. After stumbling a little in game 2, Mother Nature decided
we needed a challenge and unleashed a torrential downpour for game 3. With a
default victory in game 4, we just couldn't get moving in the last 2 games.
It wasn't the outcome we were looking for,
but we just missed advancing to the knockout round. There was lots of digs, diving and of course
SAND! I'm fairly certain that the sand is everywhere. The bonus to getting
knocked out is that I get to watch the World Cup game in its' entirety.
Beez