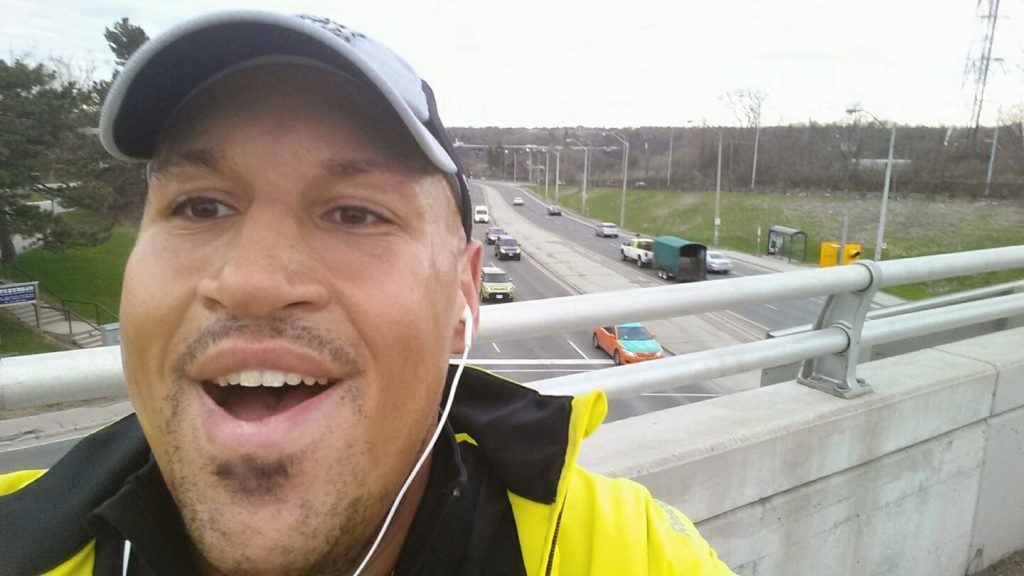 Well I guess it was bound to happen. Wait, don't panic, this
is not an injury report. No, this is me following through on Monday's post. With
the SportingLife 10K on Sunday, I'm not worried about having the lungs or the
legs to complete it, I'm just worried if all the parts will work. I haven't
done any serious outdoor running since October's Half Marathon. Now CrossFit
was designed by an Ultra Marathoner (races of 50 or 100 miles) as a training
tool to avoid long training runs. I noticed last year when I started running
(and even on the bike), everything seemed to be easier after working at
@CrossFitCanuck.
The alarm went off at 545am and while I did contemplate
rolling over, I pulled myself out of bed and started suiting up. It was cool
outside, but it was an absolutely gorgeous morning. Which way to go? Do I just
take a quick spin or do I buckle down and face 'The Hill'? Well the obvious
answer is the hard road, bring on the pain. Headed down from Yonge and Sheppard
towards Bayview and York Mills. Nice quiet
neighborhoods and a beautiful start. Made the turn towards Yonge and it started
to get tough. Here comes the hill. I kept the pace constant and just kept
putting one foot in front of the other. BOOM. Done. I felt so good I even
climbed to the top of the pedestrian bridge over Yonge St. to take a morning
selfie.
47m23s of straight running on a Tuesday morning covering
6.38Km. It wasn't a bad way to hit the first run of the year and it made me
feel a little more confident about Sunday. Garmin says I burned 700+ calories.
Nice! My pace was 7m24s per KM and my run cadence was 156 SPM (strikes per
minute) average with a max of 172SPM. For some reason I lost cadence at the 25K
mark and I'm hoping it's just a dead battery. I was even rocking the strap so I
had heart rate info. 143BPM (beats per minute) average with a max of 162BPM.
The goal for the rest of the week is to hit the WODs on
Wednesday and Thursday with a run (hopefully) on Friday morning. Saturday will be a rest day this week and
then we hit the SportingLife.
Beez