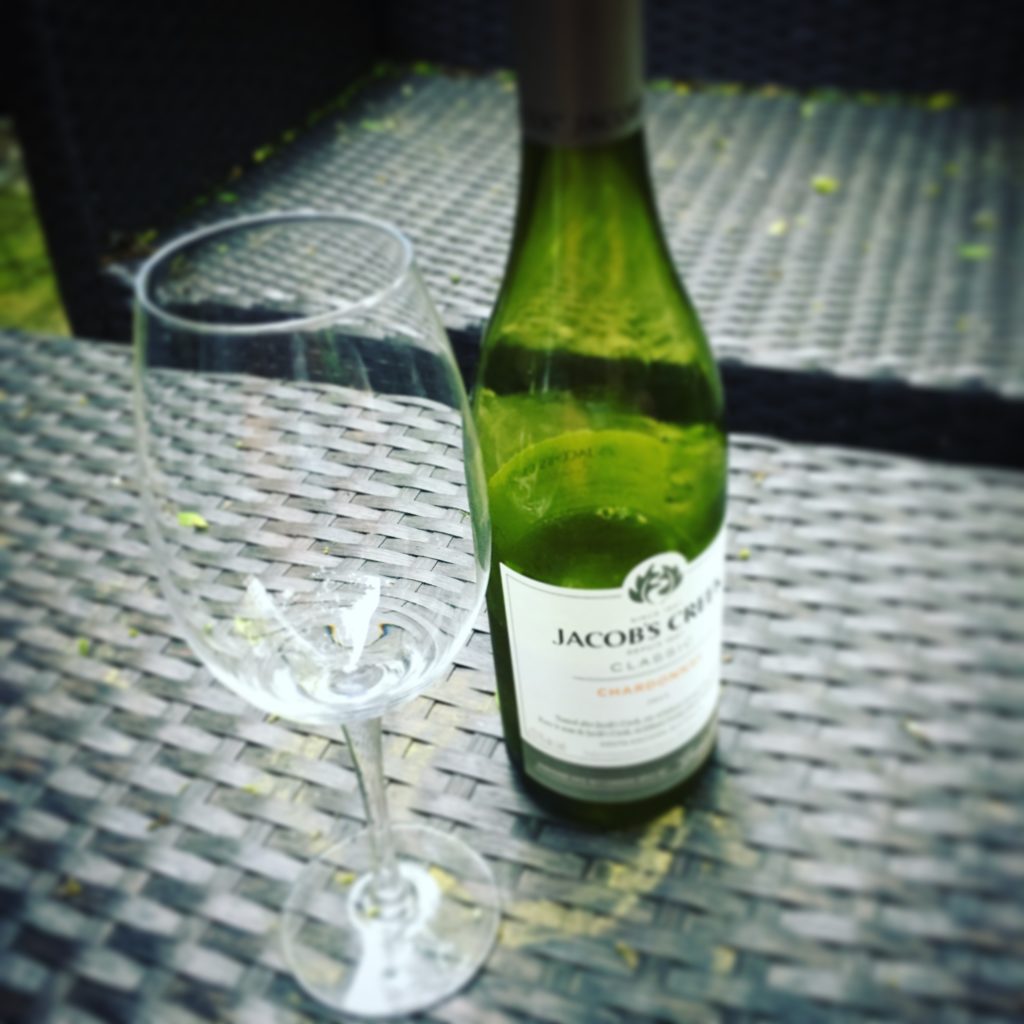 Sometimes the winery is your backyard…
Well it's definitely been an up and down kinda week. Up in the sense that i've been in a super tremendous mood (for the most part) and down because my training has been very inconsistent. Now i did get out for one medium distance run last week and then got Dorothy (the Red Rocket) out for her first ride of the year. I will tell you that i was most nervous about that. I haven't been on the bike since surgery and given the issues that medical professionals seem to have when I 'load' the knee (i.e. When you are peddling your face off to get up a hill or mountain), i wan't sure how this was going to turn out. What if I couldn't ride anymore? That would suck beyond suck…
Happily, there was only a little bit of discomfort and not pain. I hit the big hill on Bathurst and had a really high tempo (which was very exciting) and then took a quick jaunt around The Hill. I forgot how bad some roads could be, how courteous some drivers could be and how much fun it was to be out and about. It was so enjoyable that I've altered my training plans for the weekend to include a ride in either Ancaster or Kitchener. I'm even trying to coordinate with my virtual training partner, although i'm worried she's going to run me into the ground.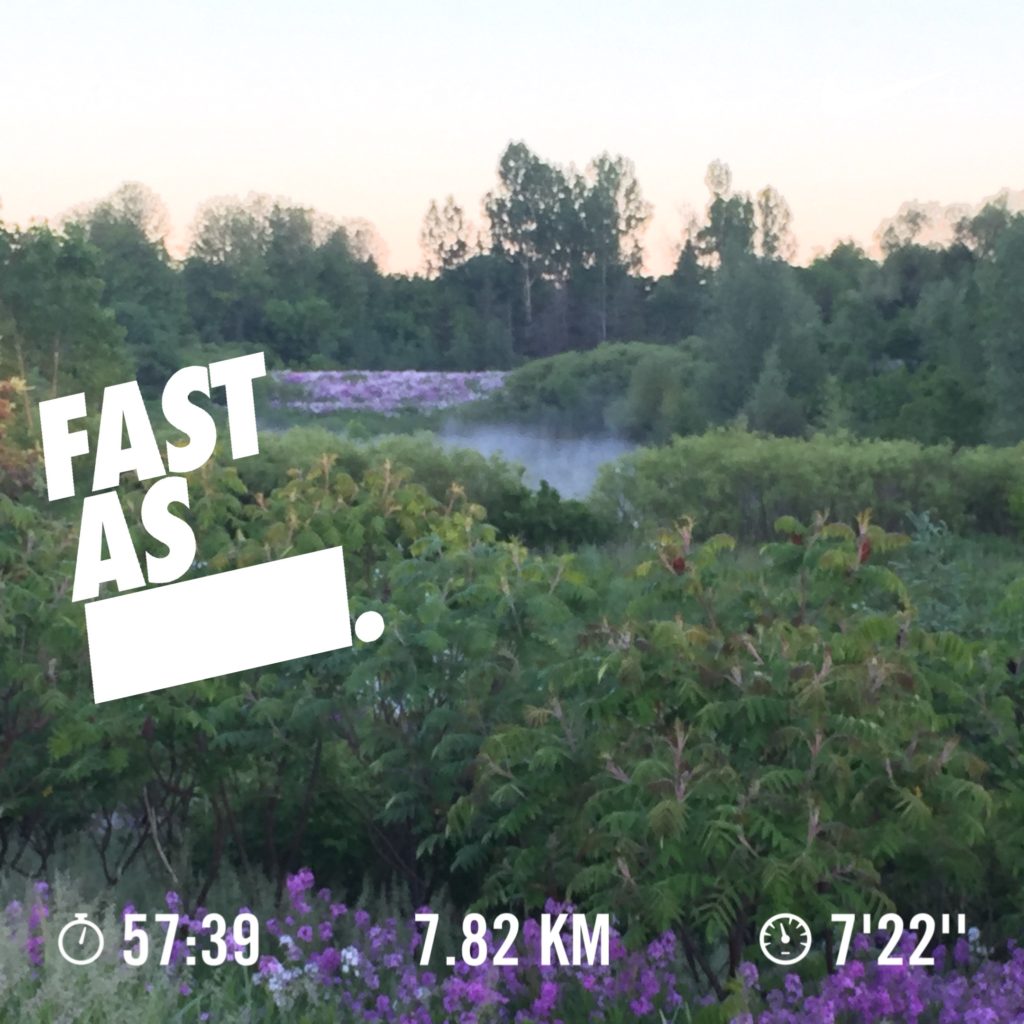 It sure is nice out in the morning…
Speaking of training partners I have a get well quickly going out to my Garmin Connect Challenger @hoodieruns, I see you are moving again and hope you are feeling better. Don't think I took it easy on you so far this month because you were injured… It was mostly because I couldn't get moving.
So far June has been a coordinating nightmare. I just can't seem to find enough hours in the day (or motivation some times) to get everything done. Anyone else have those troubles? How do you manage to squeeze everything into your day? X-Large coffee from Starbucks or Tim's and forgoing the 7-8 hour sleep a night? Doppelgänger? Time travel device (i.e. Time Turner)? I'm at a loss some time on how some people manage to get everything done. I'm not terrible at time management and like to think I work pretty hard. If you have any suggestions, drop a comment at the end of the blog and help me out.
So wrapping up this post, i'm going to apologize to those who completed the first 5 monthly www.bigbrnz.com challenges. Job well done! Even if you missed completing one, the extra work is what it's all about. Now you may have noticed that June has been absent from the social media, well don't worry, consider it your summer vacation. July 1st we start again to celebrate Canada's 150th Birthday!! What will it be? Hmmm… Maybe the visit to Fort George inspired me. I have something up my sleeve, stay tuned!
Remember these challenges are to push you out of your comfort zone. The things that you hate doing are probably the things you need to do more of (i.e. Push-ups, Running…). Stick to the challenge and you may find you hate them a little less and might find some unexpected results.
Beez