Why do we fall? So we
can learn to pick ourselves up…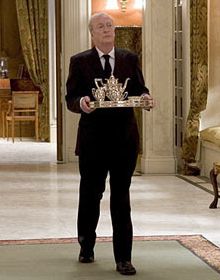 Today is a bit of a mish mash so bear with me and I hope it
will make sense when we come out on the other side. First off, it's November, but we have already
started the Captain's meetings for the 2013 Ride for Heart. If you haven't figured it out yet, this is
something I am pretty passionate about and it is a year round process. No I'm not going to start asking for
donations today, but just a heads up, January 1st, its game on. We had a great session at the Cleveland
Clinic, got to meet some other Corporate Challenge Captain's and had Keilhauer
and our fundraising efforts talked about in the presentation (I was very proud
of my Team for working so hard). We also had a very interesting talk with Julien
from Vitess Bicycles on the importance of proper fitting (saddle height,
handlebar angle and a wide range of other positioning tips) to having fun and
staying safe.
So for the last few weeks I have been studying very hard to
write my CCNA (actually the 2nd part) and I wrote the exam
Friday. It's the first time I've tested
in two and a half years. It did not go
well. You need 825 out of 1000 to pass
and I scored 790. I'm not sure what made
me madder, the fact that I missed the pass by a couple of points and have to
write again or the fact that I can do better.
As I was steaming on the way home (riding the TTC), I realized that this
may actually have been a blessing in disguise.
I had passed the last eleven exams and certifications without breaking
much of a sweat and I think I have become complacent as a result. I am better than what I am right now. I have been gliding though the last few
years, 'trying' to be healthier. It has
worked to a degree, but I haven't applied myself like I'm capable of. I've been coasting and that stops right
now. I am better than this. Now this may seem an odd tie in here, but it
became clear to me that life, all of it (work, personal, health) is all tied
together. If you are willing to coast in
one, the bad habit will bleed into all of them.
My goals have be stated publicly (Wasaga Duathlon and
Scotiabank Half-Marathon), but that isn't enough. I need step up my game, no New Year's resolution,
just a pledge to myself. I am going to
take another five minutes off my Wasaga time.
I am going to finish the Half in less than two and a half hours. I am
going to take five minutes off my 2012 Ride for Heart time. I'm going to sign up to do another Du
(Gravenhearst I think). I am going to
eat well. All lofty goals, but to be successful I don't need to reinvent the
wheel, I just need to make sure that I am doing something every day.
With the last minute studying, working out didn't
happen. My new found clarity was in
jeopardy. What to do? I had dinner plans with @Keilshammer,
@Wardy_, @nipshank_FF and Ms Marnie and could have just hopped on the
subway. Nothing strange there, I've done
it hundreds of times. Instead, I bundled
up, threw on the iPod and walked. 45 minutes, 4.61km and a very steep hill
later I was arriving. It's nothing
special, just walking with a good pace, but it is something. Some type of activity to get outside and get
the body moving. Now the challenge
becomes keeping it moving…
So back to Alfred. We
fail in life so that we can learn how to not make the same mistakes. We fail so we can learn how to be
successful. I'm learning.
Beez
Don't practice until you get it right, practice until you
never get it wrong.