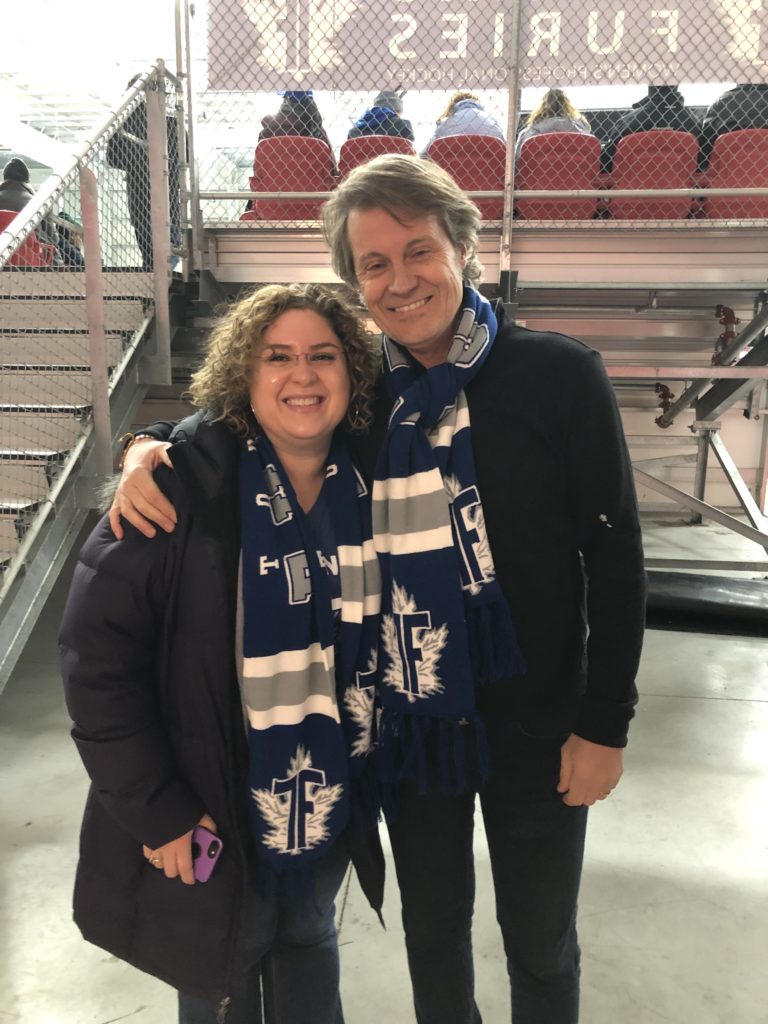 I do get out every once in a while for something other than work, gym, @CrossFitCanuck and the occasional dinner/movie with @SavannahJessie. On a fine evening at the end of February I received an invitation from my friend @katherine.e.fera to attend the @torontofuries game. Have you ever been? No, me neither, but what a fun night. The @torontofuries are Toronto's professional women's hockey team in the Canadian Women's Hockey League. They play out of the MasterCard Centre (@mastercardcentre). They've been around since 2011 and were the league champs in 2013! Seriously, if you want to see some good hockey, go check them out (Furies Website).
We watched the Furies knock off the @ThunderCWHL (Markham) 3-1 to secure a playoff spot. Did I mention we got to meet @JimCuddy from @BlueRodeo? No, let me back up. Jim was there to provide backup vocals as the regular anthem singer (the aforementioned @katherine.e.fera) had come down with a bit of a cold. He sang a smooth anthem (even with the short microphone cord) and was amazing… posing for pictures afterwards. Thanks Jim!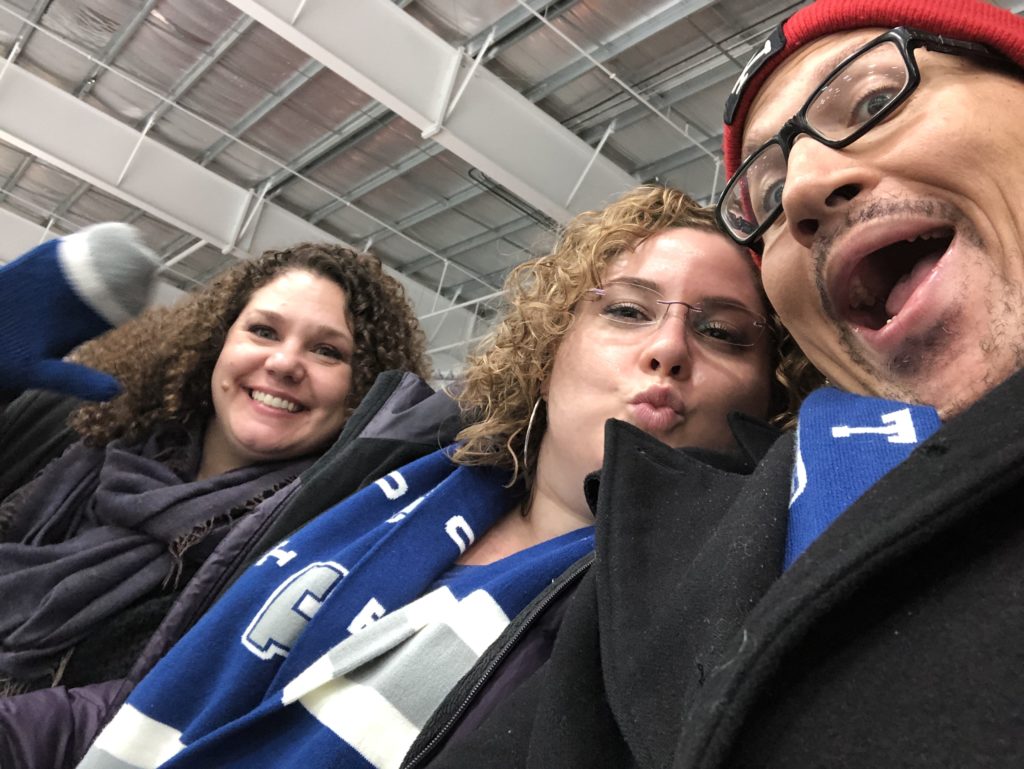 Where else can you meet the anthem singer up close and personal other than maybe a @BlueJays game? The fan experience was top notch and you can get right up close to the action. @torontofuries play Calgary this week (March 8, 9 and 10) in the first round of the playoffs.
Beez