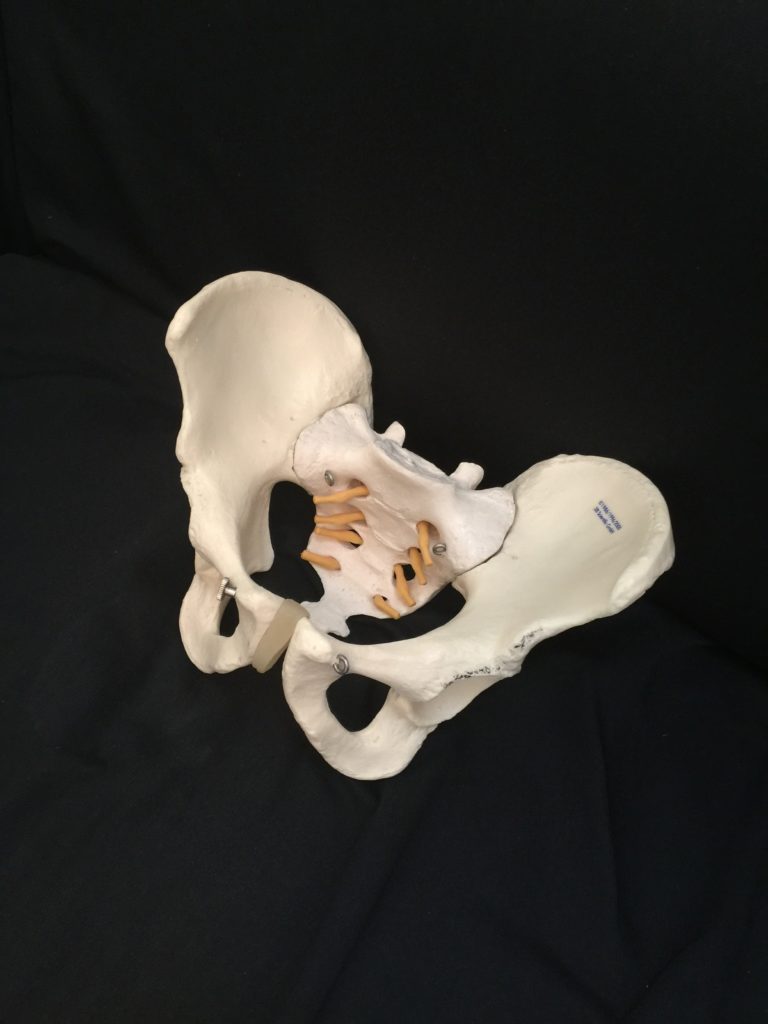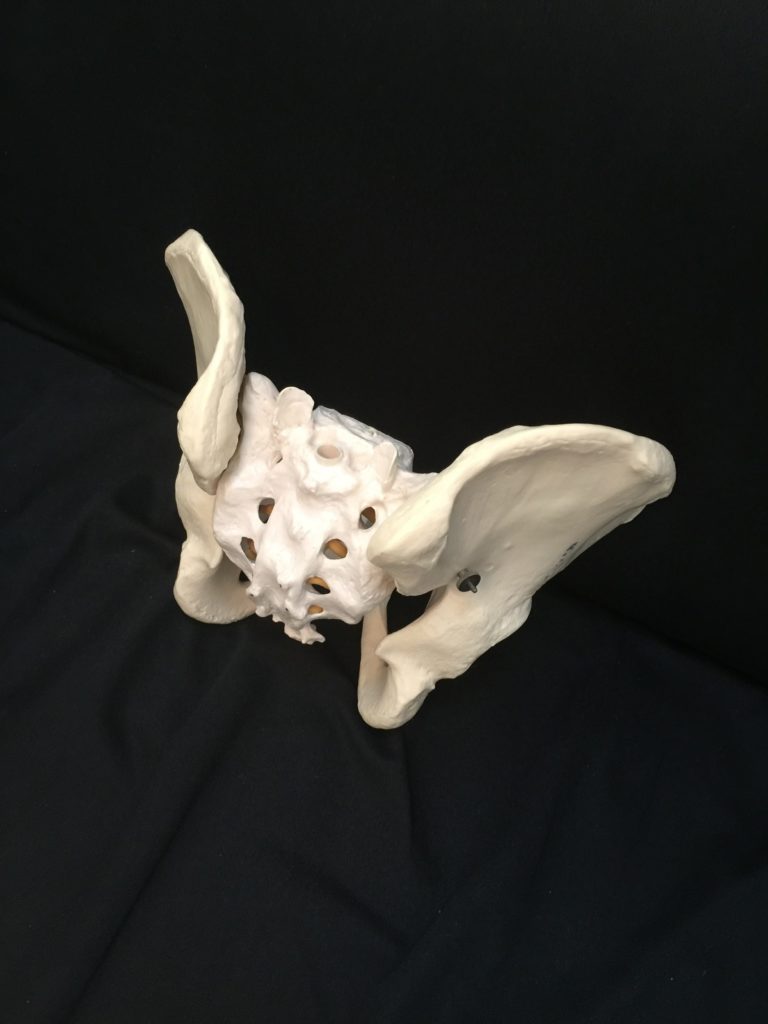 Hips/Pelvis for Display Purposes…
Neurogenic Inflammation…
WTF?
Well I'm recovering post visit to the Wizard (Ian) and let me tell you, it still freaks me out how crazy funky Muscle Activation is. There are naysayers for everything in life, look no further than US President Trump saying 'Climate Change' doesn't exit. Yeah, right. Have you seen Florida (Irma is coming) and Texas (Harvey has already pummeled) recently? Still the fact that Ian can actually show you the muscles that aren't working, then do his thing and then show you those same muscles firing… Freaky Cool. I think he even managed to nail down the cause of my back pain… here's a hint… look at the picture above. Not my back. Shocking. That's just where the pain manifested itself. He found the cause and then managed to reduce the pain and get me moving.
Here's the deal…
Based on his testing, my pelvis was both rotated and twisted.  This ended up making my left leg about half an inch longer than my right. As a result it wasn't pulling its' fair share and my right leg took a beating. This caused shock to be improperly absorbed and then transferred to my hip socket… 30,000 times over the course of the 23K training run.  I'm guessing this was an attempt by the body to try and protect the left leg/knee. In any case there were so many pain messages being transferred to my brain that it eventually went into mild neurogenic shock (which was why I got sick/vomitty after the run). The brain also ended up shutting down a bunch of muscles on the left side in my hip/glutes/groin. Now my already battered right side was doing double duty (which caused the pain). I then made it worse by taking Robax Platinum which is a muscle relaxant (because I thought it was back spasms or tight muscles). The muscles relaxed alright, but with the left side 'off' and the right side 'high' I skipped the munchies and went straight to debilitated (without passing go or collecting $200).
I then spent the remaining time in a state of Neurogenic Inflammation (Medical Jargon).
Anyway. Ian straightened everything out (literally) and gave me exercises to keep everything on and firing. I've been feeling better but on his orders I haven't been out to work the muscles yet. My mobility has improved greatly though and I might try and hit @CrossFitCanuck for some light weights and maybe a slow jog to see how things are going. Right now Chicago is still a 'go' but I'm having serious concerns. Very serious. @SavannahJessie are going to have a chat this weekend and we'll make the go/no-go decision at that point. I've worked really hard to get ready and I don't want to have to keep going for another year…
Enough MEH news. I want to send a big 'GOOD LUCK' to @CanuckCoach who is in Minnesota right now competing in the 2017 Granite Games! This is the second largest CrossFit competition outside of the CrossFit Games themselves and Tav has been working like crazy to get ready. Let's send her positive thoughts as she gets ready for the Swim/Run event and all the other craziness that they will throw at her.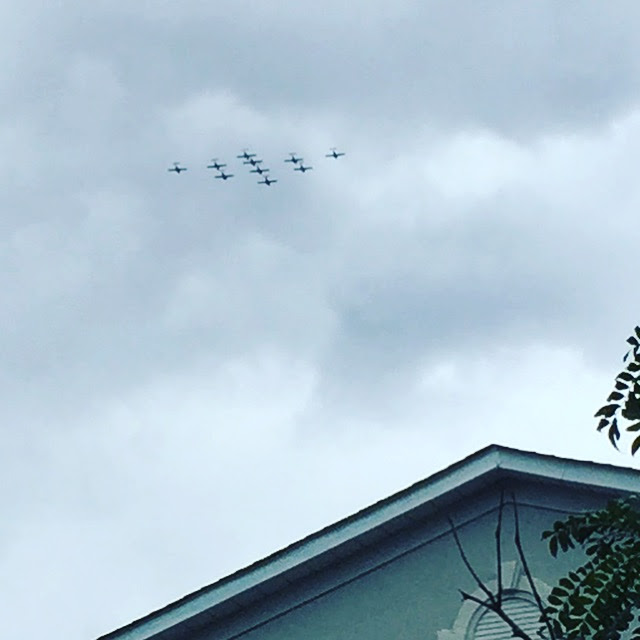 The Canadian Snowbirds gave me a flyover to cheer me up…
 Happy Friday!
Beez